ABOUT TRANSFIGURATION PARISH
HISTORY OF TRANSFIGURATION>
STORY OF THE STAINED GLASS WINDOWS>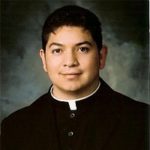 Rev. Juan Pablo Avila Ibarra
Pastor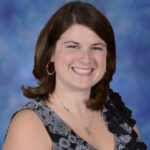 Tammy Kleckner
Frassati Catholic Academy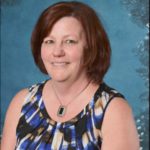 Mary Gebelhoff
Director of Religious Education
Chris O'Brien Director of Liturgy & Music Ministry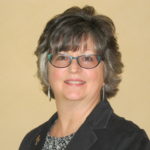 Kathie Blaszak
Parish Secretary
PARISH OFFICE Hours:
Monday and Thursday 9 am – 8 pm Tuesday, Wednesday, Friday, 9 am – 5 pm
Phone: 847.5267.2400
Facsimilie: 847.526.2961
parish@transfigurationwauconda.com
FRASSATI CATHOLIC ACADEMY
Elementary & Middle School
Website: frassaticatholicacademy.org Wauconda Campus Phone: 847.526.6311 Wauconda Campus Facsimile: 847.526.4637
school@frassaticatholicacademy.org
–Tammy Kleckner, Principal ext 500
–tkleckner@frassaticatholicacademy.org
TRANSFIGURATION SCHOOL OF RELIGION
Phone: 847.526.6400
RelEd@transfigurationwauconda.com
Mary Gebelhoff, DRE ext 239
Yuliana Perez, SOR Secretary ext 238
CLERGY
Rev. Juan Pablo Avila Ibarra, Pastor
parish@transfigurationwauconda.com
DEACON COUPLES
847-566-2461 Dc Feliks & Josette Pezowicz 847-487-9312 Dc José & Tomasa Mancilla
NON-CLERGY
847-526-2400 Theresa Hart, Administrative Asst. to Pastor and Parish Office x221
847-526-2400 Kathleen Blaszak, Parish Secretary x245
847-526-2400 Camie Kwasigroch, Business Manager x234
847-526-7101 Mary Ann and Jim Fijalkiewicz, Ministry of Care
847-526-2400 Vicky Peloquin, RCIA
847-526-2400 Tom Healy, Coordinator Youth Ministry x330
847-526-2400 Kathleen Blaszak, Bulletin Editor x245 OR bulletin@ transfigurationwauconda.com
Contact us by phone or by email form to schedule a registration appointment. We love to meet new people and would love to give you a personal tour of our parish and share information on the many faith growing and community building opportunities for you at Transfiguration Parish. We're glad you're here!