— Public Prayer & Private Devotions —
Celebrating Our Faith More Joyfully
Our goal is to stimulate an Evangelizing Liturgy (to change peoples' Weekend Experience) through formation, mindful and fruitful participation of the people of God, so that, by celebrating the Paschal Mystery of our Faith, both the theological life and Christian commitment will be strengthened.
The Lord invites to "watch and pray so that you will not fall into temptation." We believe that God tirelessly calls each of us to mystically experience a personal encounter with Himself. Our Goal here is to offer God's people different forms of Christian prayer, so that through pious devotions, the life of the faithful may be conformed to Christ in the Holy Spirit to the glory of God the Father.
Join us online this Sunday (April 5, 2020) at 10am as we will broadcast the Mass from Transfiguration. Visit our Facebook page https://www.facebook.com/TransfigurationParishWauconda/ (You do not need a facebook account to view our main page).
Read more...
---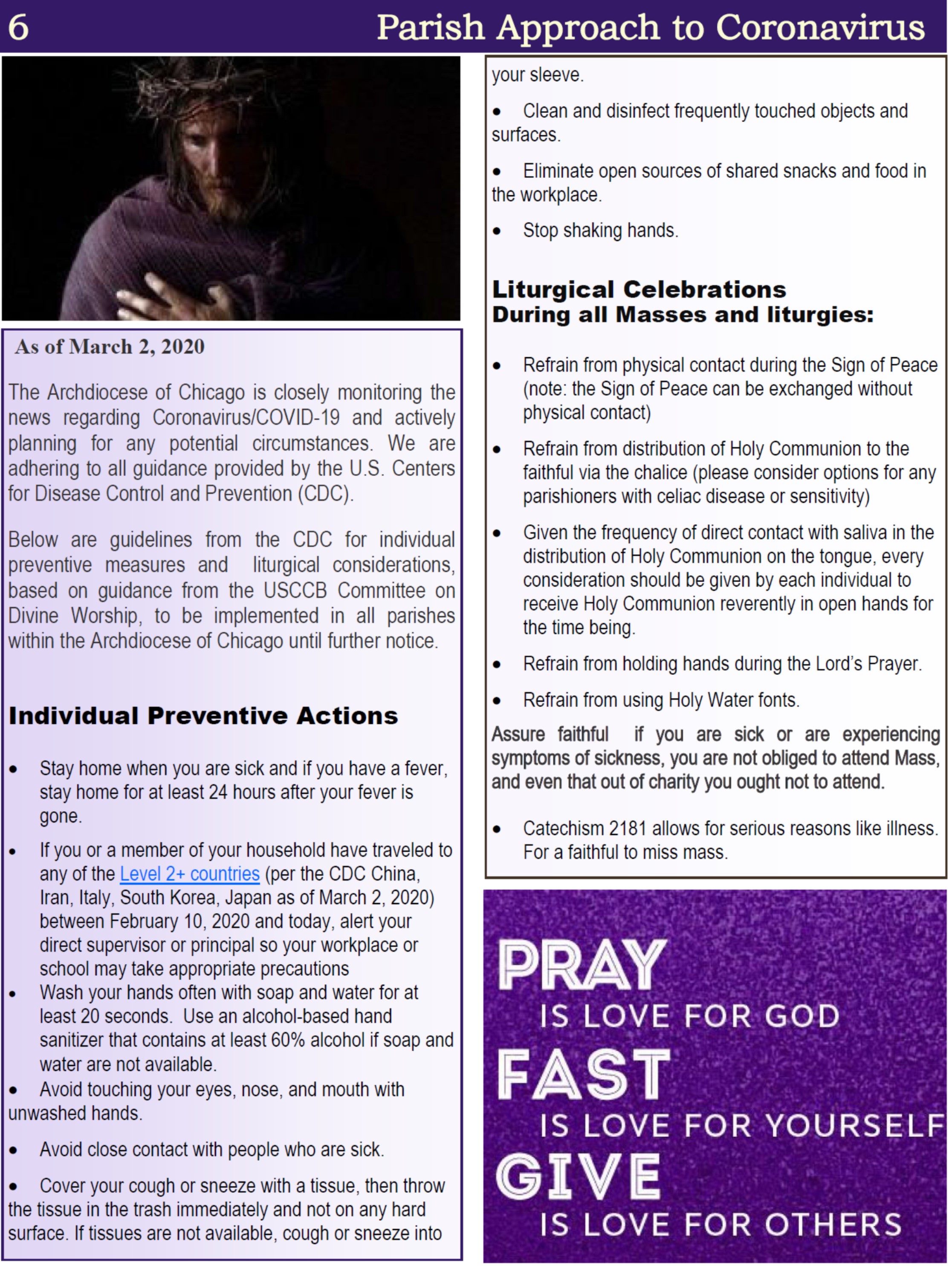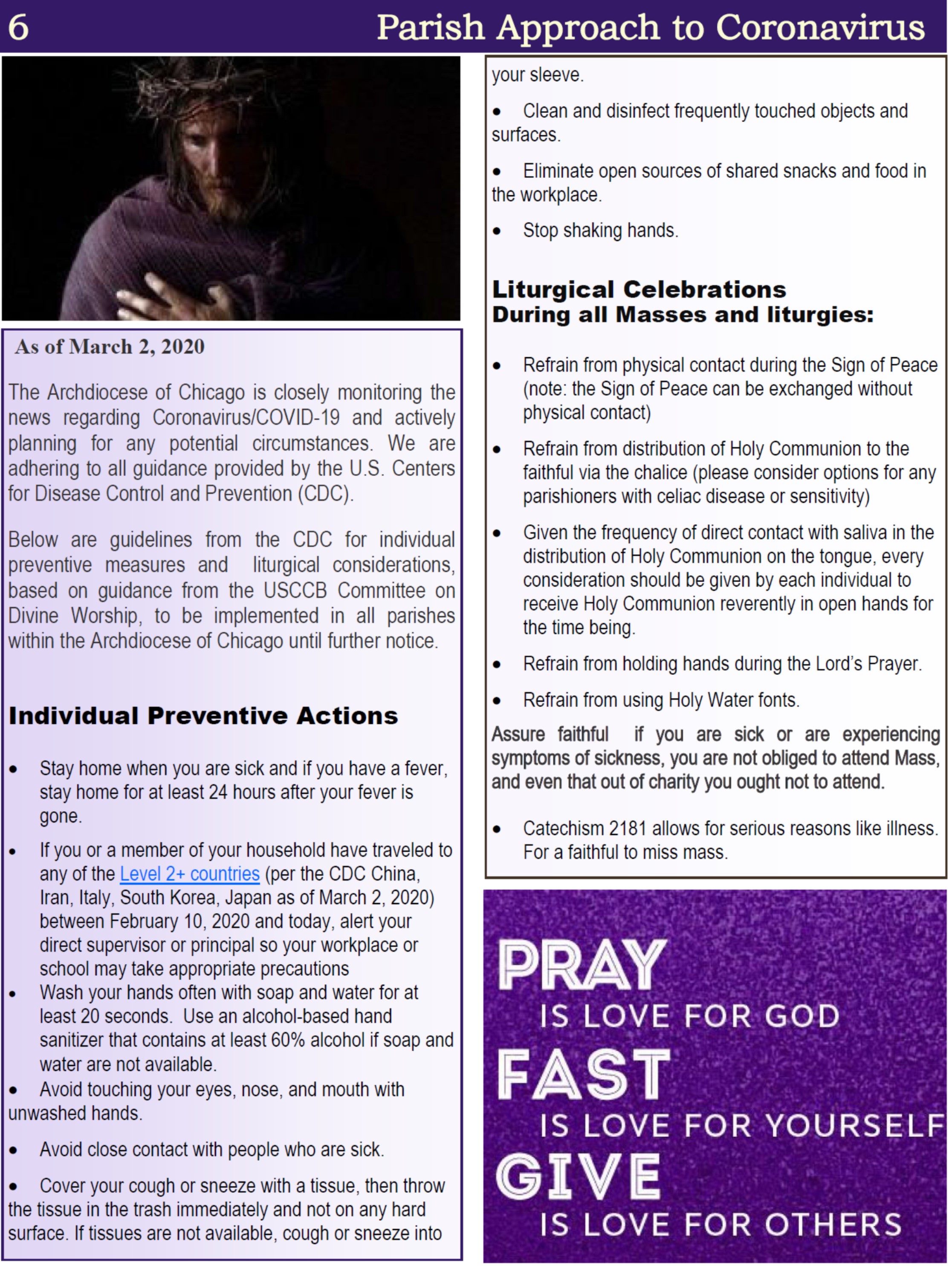 Read more...
---
Fridays during Lent are obligatory days of abstinence. For members of the Latin Catholic Church, the norms on fasting are obligatory from age 18 until age 59. When fasting, a person is permitted to eat one full meal, as well as two smaller meals that together are not equal to a full meal. The norms concerning abstinence from meat are binding upon members of the Latin Catholic Church from age 14 onward.
Read more...
---