Lord, it is wonderful
for us to be here…
–Matthew 17:4
Welcome to Transfiguration!
Transfiguration Parish is a people called to build a Catholic
Faith Community by seeking Christ and sharing His Gospel
through Prayer, Education, Service and Social Activities.
TUE*, WED, THU*, FRI
8:00am Mass (English; *no homily)
8:00am Communion Service (English)
Student Masses: Thursday at 9:15am
(School months only)
WEEKLY BULLETIN>
CATHOLIC LINKS & RESOURCES>
BE PART OF OUR FAMILY
Register>
SUPPORT GOD'S MISSION
Give Central>
TOO cold? Timing not right? Whatever the reason, the showing of the DVD Series by Bishop Robert Barron is now suspended until the Spring. Watch the bulletin for future opportunities to go deeper into the meaning behind the source and summit of our Catholic faith – The Mass.
Read more...
---
January 22, 2020, will mark the 47TH anniversary of the infamous Roe v. Wade Supreme Court decision legalizing abortion. In response to this tragic loss of over 60 million unborn babies, Transfiguration Parish collected 148 signatures for the Lake County Right to Life Signature Ad which will run in the Daily Herald newspaper on Sunday, January 26, 2020, and digitally. We must continue to remind people of the impact of this decision against the unborn!
Read more...
---
A statement of your donations can be requested by sending an email to Parish@transfigurationwauconda.com or by calling (847) 526-2400 and ask to be added on the list. For both types of responses, please include your name a phone number, if possible your parish ID (Envelope) number and current address. Statements will be sent only to those requesting one.
Read more...
---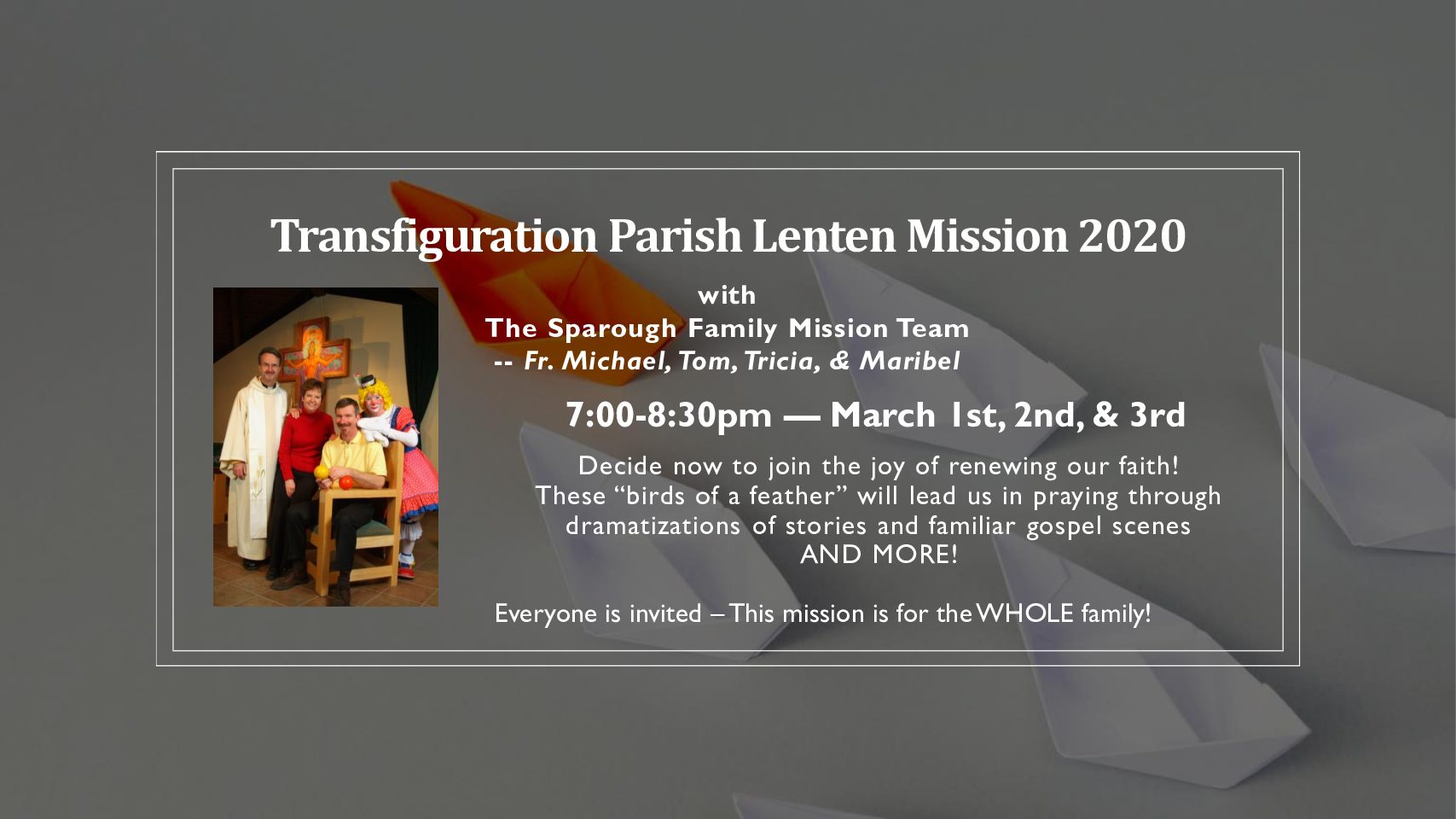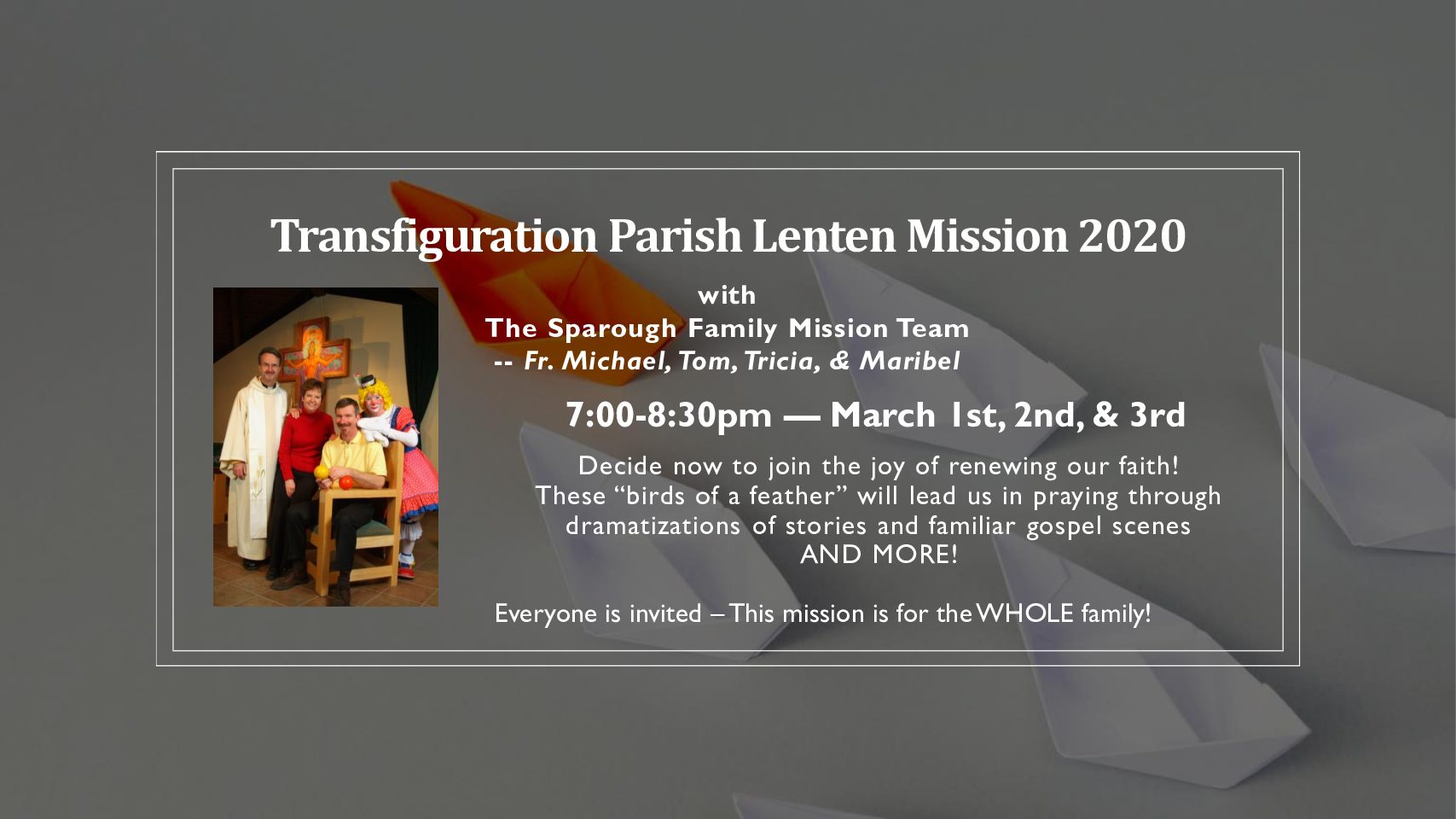 Read more...
---
Dear Parishioners, Welcome to our website. It is a place where we can meet to grow and share our Catholic Faith with our community. Let us stick together, love each other, and together, look to Jesus in prayer! — Rev JaPi
Read more...
---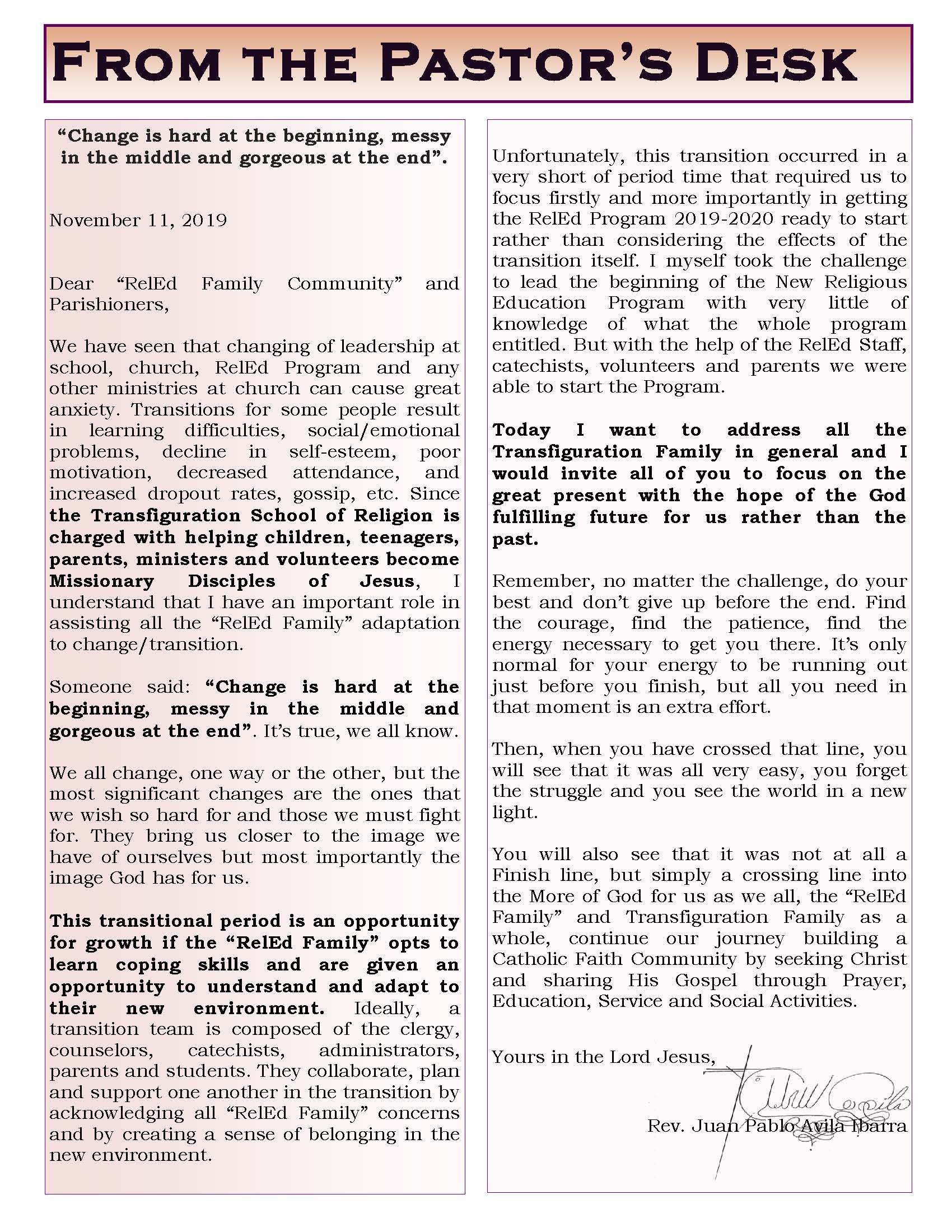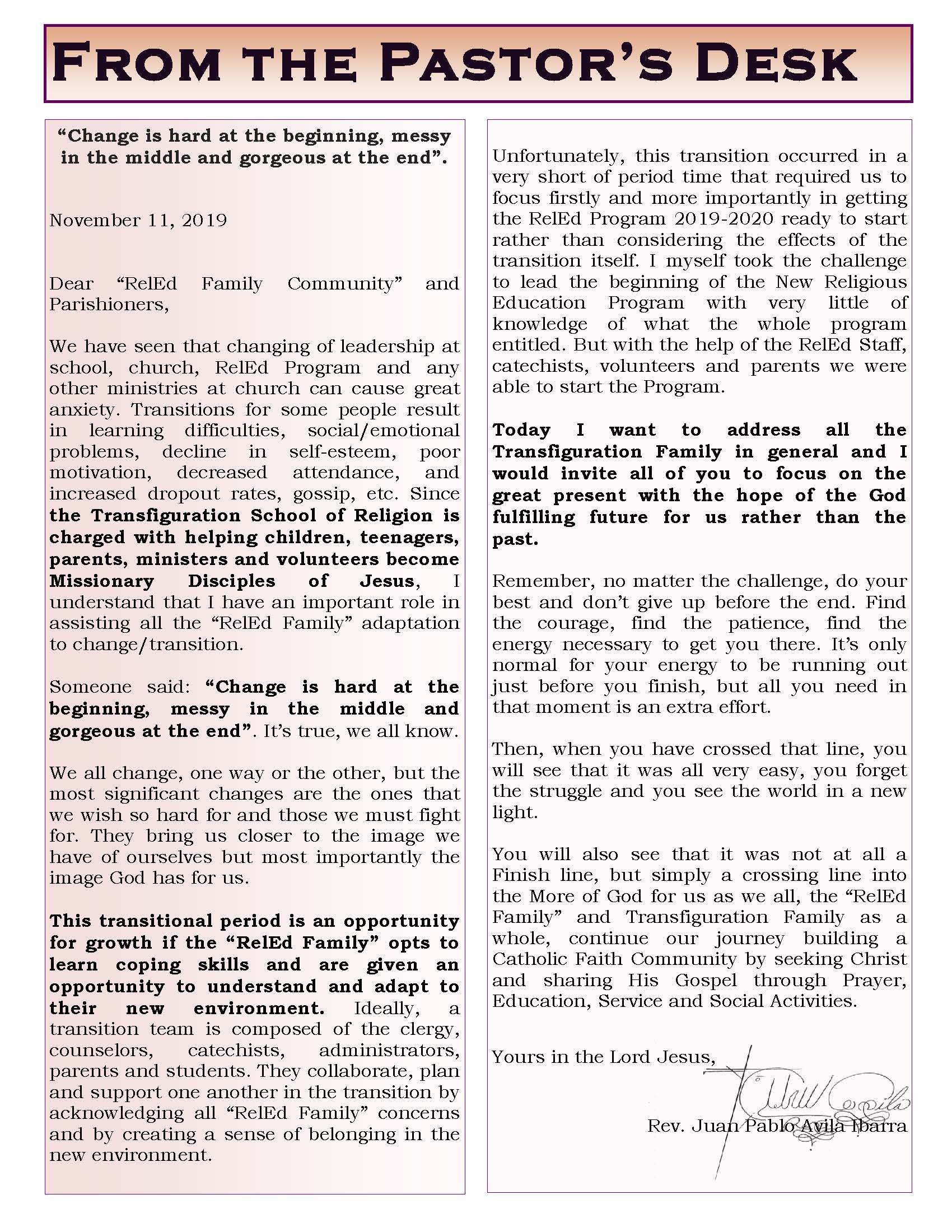 Important communication from Fr. Juan Pablo
Read more...
---
PRAYER
Celebrating Our Faith More Joyfully
EDUCATION
Learning Our Faith More Deeply
SERVICE
Sharing Our Faith More Intentionally
SOCIAL
Living Our Faith More Lively