Lord, it is wonderful
for us to be here…
–Matthew 17:4
Welcome to Transfiguration!
Transfiguration Parish is a people called to build a Catholic
Faith Community by seeking Christ and sharing His Gospel
through Prayer, Education, Service and Social Activities.
Friday, 8am

(mask mandatory)

,
Saturday, 4pm in English, 6pm en Español,
Sunday 8 & 10am in English and
Sunday 1pm in Polish

JOIN US on Facebook for
10:00am Virtual Sunday Mass from Transfiguration Church.
Lord, send us your Spirit and renew the face of the earth…

Would you like to receive email and/or text notifications of parish activity?
WEEKLY BULLETIN>
CATHOLIC LINKS & RESOURCES>
BE PART OF OUR FAMILY
Register>
SUPPORT GOD'S MISSION
Give Central>
MARK YOUR CALENDAR – OPPORTUNITIES – ANNOUNCEMENTS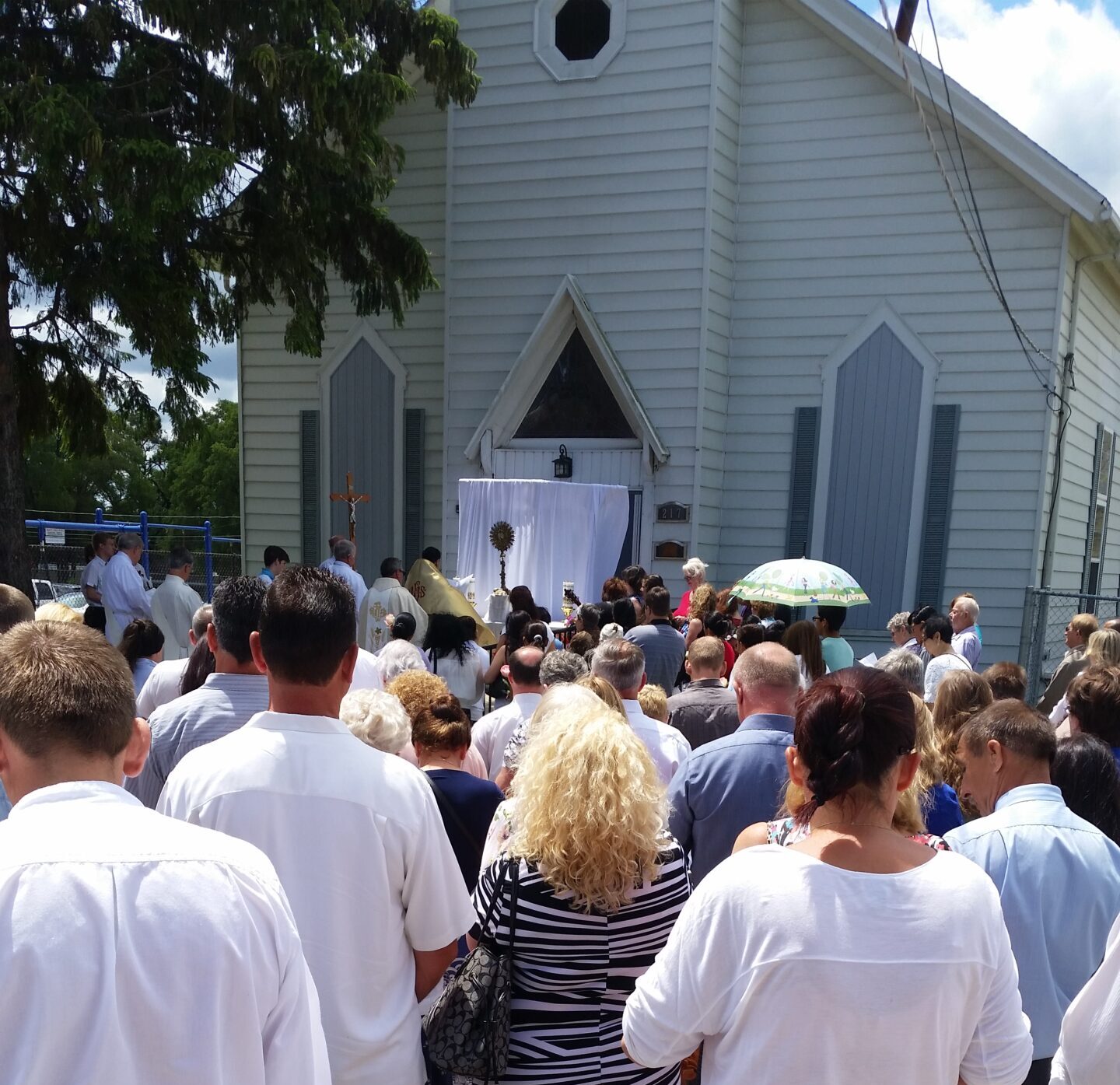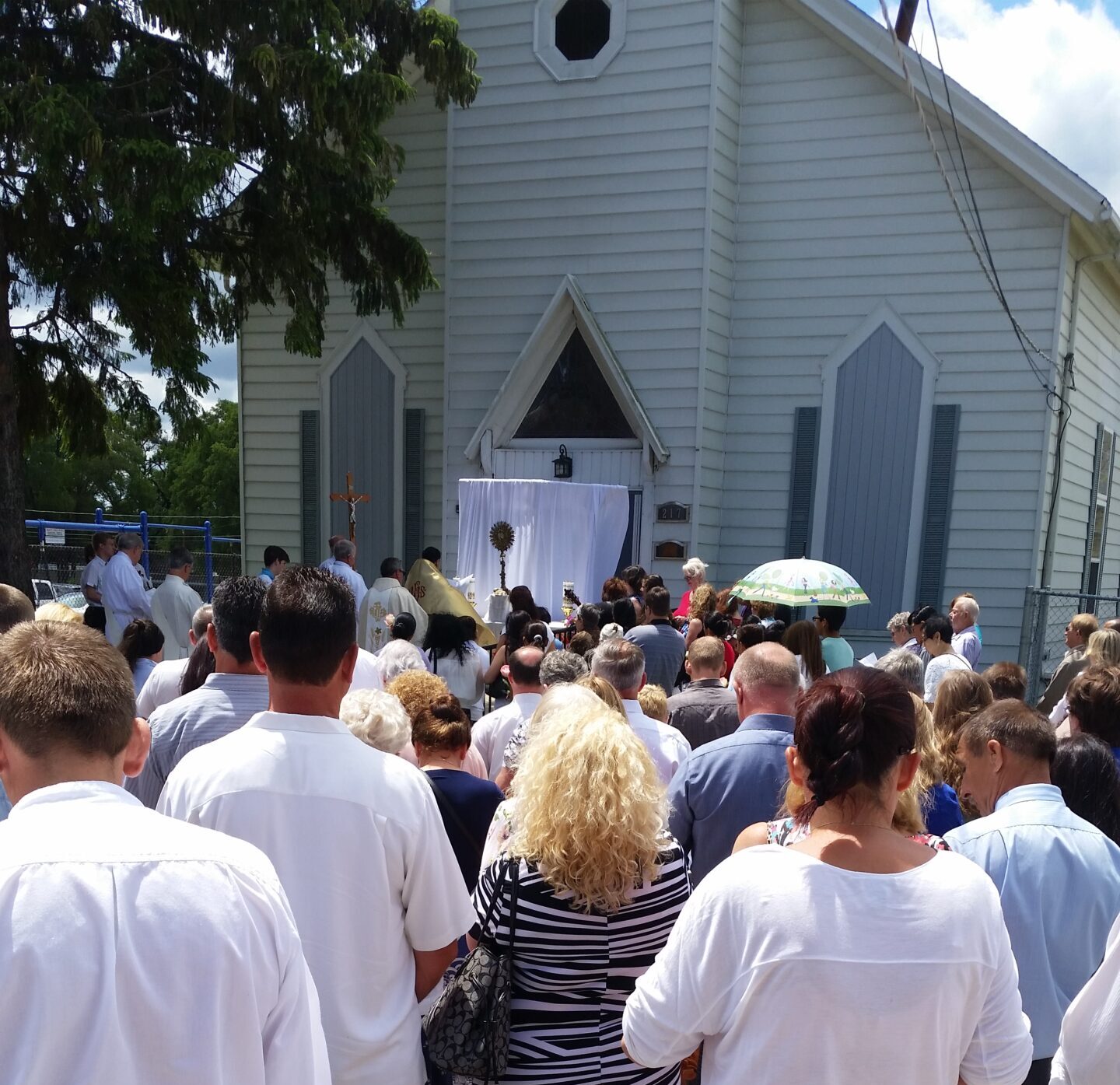 Solemnity of the Most Holy Body and Blood of Christ
Sunday, June 19th, 2022, 11:00am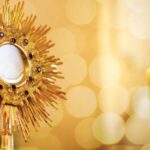 PROCESSION BEGINS
11:00am ǁ Transfiguration Church
THREE STATION STOPS FOR PRAYER
around Transfiguration Campus
PROCESSION ENDS
at Church with Benediction of
the Blessed Sacrament
Read more...
---
Do you currently serve in our Liturgies or would you like to serve in our Liturgies?
Save the Date and join us for one of our Days of Reflection taking place in July. The Days of Reflection start with 8:00am Mass in the Church:
Ministers of Communion — Saturday, July 9, 2022
Lectors — Saturday, July 23, 2022
Altar Servers — Saturday, July 30, 2022
More information to come.
Read more...
---
FRASSATI CATHOLIC ACADEMY:
School office hours will be Tuesday-Thursday by appointment only. You can schedule a meeting by contacting Teri Herchenbach: 847-526-6311 or therchenbach@frassaticatholicacademy.org. School offices will be closed the weeks of June 13-17 and July 4-8.
ATTENTION PARISH VOLUNTEERS:
We are in the final weeks to update your Virtus accounts for 2022-2023. All persons that work with children or vulnerable adults are required to be in compliance with the Office of Protection of Children and Youth. If you do not have an established Virtus account, to be compliant, you need one. Contact Kathie Blaszak in the Parish Office: 847-526-2400 x 245 for assistance. We thank you for sharing your time and talents in service to our community and parish!
FACILITY USE RESERVATIONS:
The facility use schedule for the coming fiscal year is being finalized this week. DO NOT assume that your meeting dates will automatically renew. If your ministry, commission or group uses our facilities at any time, you MUST submit a request for usage. Send your information by email to: transfiguration-mill@archchicago.org or contact Kathie Blaszak in the Parish Office 847-526-2400 x 245. Be sure to include dates, times and room request.
SUMMER LUNCH PROGRAM:
June 6 thru August 12, 2022 Monday – Friday: 11:00 a.m. – 1:00 p.m. Cook Park 600 N. Main Street, Wauconda, IL. The Northern Illinois Food Bank & Wauconda's United Partnership for a Better Community are providing FREE healthy lunches in your neighborhood through USDA's "SummerFood Service Program" NO registration, No paperwork! First come, first served!
MINISTERS OF CARE:
If you or a family member is home bound and would like to receive Holy Communion please call the parish office at (847) 526-2400 Monday through Friday from 9am to 5pm or email us at Transfiguration-Mill@Archchicago.org. We will forward the message to one of our communion ministers.
MASS INTENTIONS:
are available for anyone who would like their intentions to be remembered at Mass. Intentions are available for those who have died or for someone who is living. Call us to obtain a date and time. (847) 526—2400
PRAYER LIST:
Please check in with us at the office to update the prayer list. Send an email to Transfiguration-Mill@archchicago.org or call the office at (847) 526-2400.
Read more...
---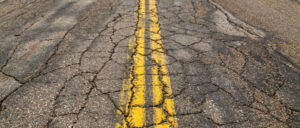 Dear Parishioners,
Our 2 parking lots are in bad condition. The one across from the school needs sealing and striping. The church lot, however, needs some major repairs and then sealing and striping. We would like to use $66,000 of our To Teach Who Christ money. This repair was not listed in our original case statement and therefore we are required to publish this in our bulletin for 2 weeks according to the Archdiocese policy.
We are in the process of getting final bids, however, the estimated cost for both lots is $80,000. Any donations you can make to cover the additional $14,000 would be greatly appreciated. Thank you for all you do for our parish!
Read more...
---
PRAYER
Celebrating Our Faith More Joyfully
EDUCATION
Learning Our Faith More Deeply
SERVICE
Sharing Our Faith More Intentionally
SOCIAL
Living Our Faith More Lively