Lord, it is wonderful
for us to be here…
–Matthew 17:4
Welcome to Transfiguration!
Transfiguration Parish is a people called to build a Catholic
Faith Community by seeking Christ and sharing His Gospel
through Prayer, Education, Service and Social Activities.
In person Liturgies:
Saturday, 4pm in English, 6pm en Español,
Sunday 8 & 10am in English and
Sunday 1pm in Polish

JOIN US on Facebook for
10:00am Virtual Sunday Mass from Transfiguration Church.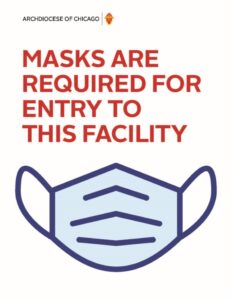 COVID-19 PROTOCOL:
We are now requiring that all persons, vaccinated or unvaccinated wear a mask in all indoor church activities.
We will continue to monitor the situation and work with local authorities on changes that may be necessary.
Would you like to receive email and/or text notifications of parish activity?
WEEKLY BULLETIN>
CATHOLIC LINKS & RESOURCES>
BE PART OF OUR FAMILY
Register>
SUPPORT GOD'S MISSION
Give Central>
PRAYER
Celebrating Our Faith More Joyfully
EDUCATION
Learning Our Faith More Deeply
SERVICE
Sharing Our Faith More Intentionally
SOCIAL
Living Our Faith More Lively