Lord, it is wonderful
for us to be here…
–Matthew 17:4
Welcome to Transfiguration!
Transfiguration Parish is a people called to build a Catholic
Faith Community by seeking Christ and sharing His Gospel
through Prayer, Education, Service and Social Activities.
TUE*, WED, THU*, FRI
8:00am Mass (English; *no homily)
8:00am Communion Service (English)
Student Masses: Thursday at 9:15am
(School months only)
WEEKLY BULLETIN>
CATHOLIC LINKS & RESOURCES>
BE PART OF OUR FAMILY
Register>
SUPPORT GOD'S MISSION
Give Central>


That we may see the work of the Annual Catholic Appeal as an opportunity to extend our love and service to our parish, our community, and the world.
Read more...
---
A statement of your donations can be requested by sending an email to Parish@transfigurationwauconda.com or by calling (847) 526-2400 and ask to be added on the list. For both types of responses, please include your name a phone number, if possible your parish ID (Envelope) number and current address. Statements will be sent only to those requesting one.
Read more...
---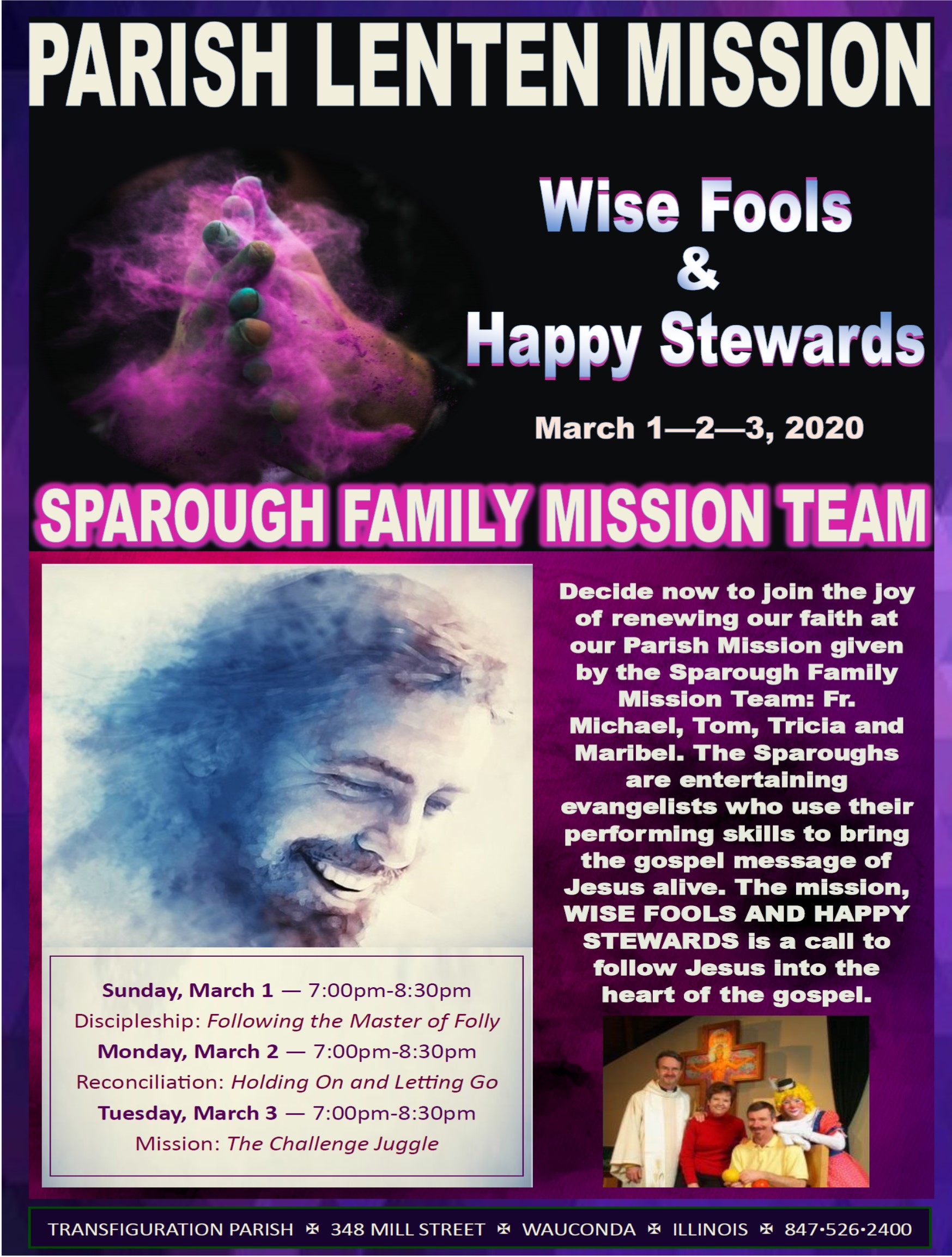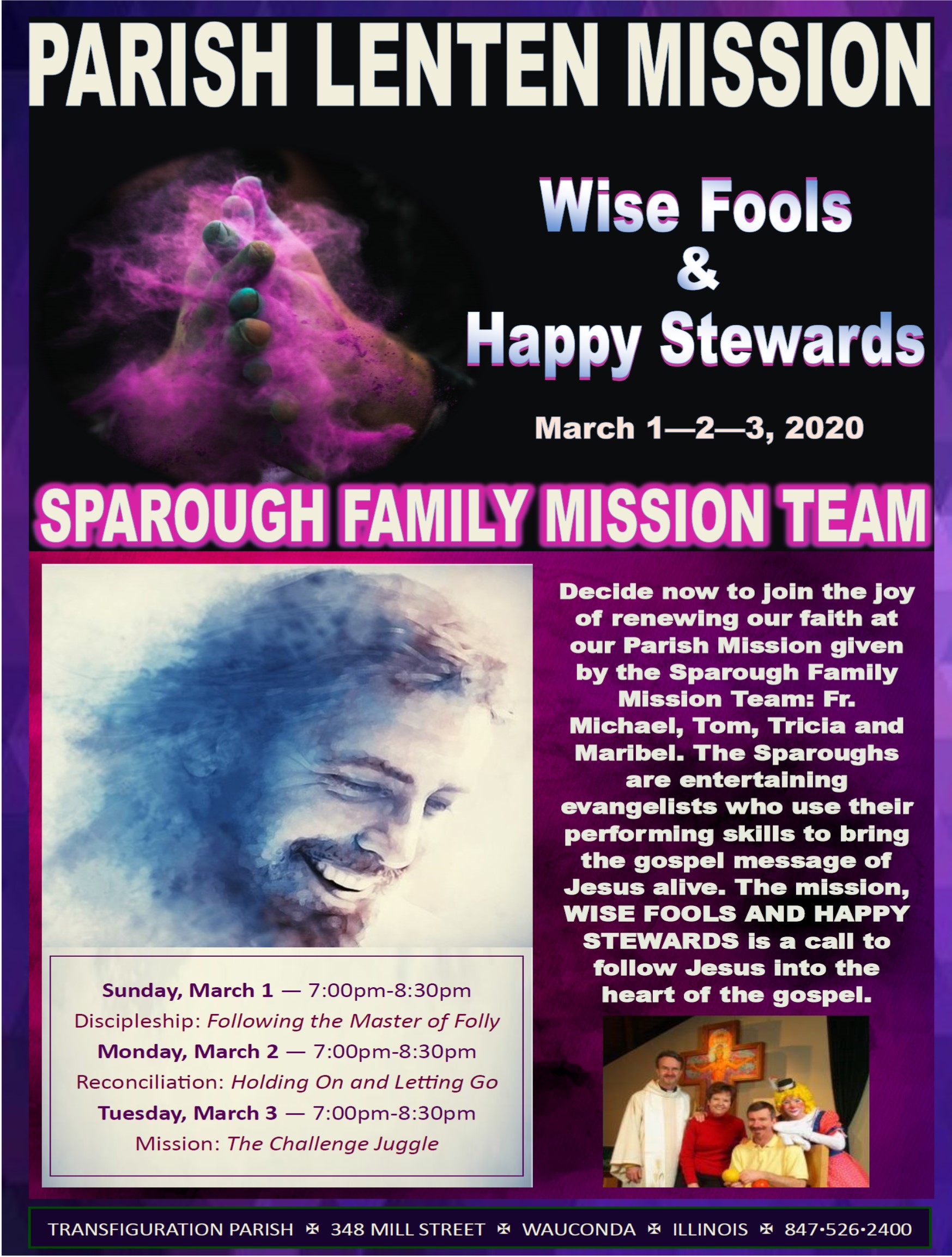 Mark the Dates! Will you volunteer and be part of the stories at the Parish Mission? For each evening of the mission there is the opportunity for members of our parish to participate in a drama sketch.
Read more...
---
Dear Parishioners, Welcome to our website. It is a place where we can meet to grow and share our Catholic Faith with our community. Let us stick together, love each other, and together, look to Jesus in prayer! — Rev JaPi
Read more...
---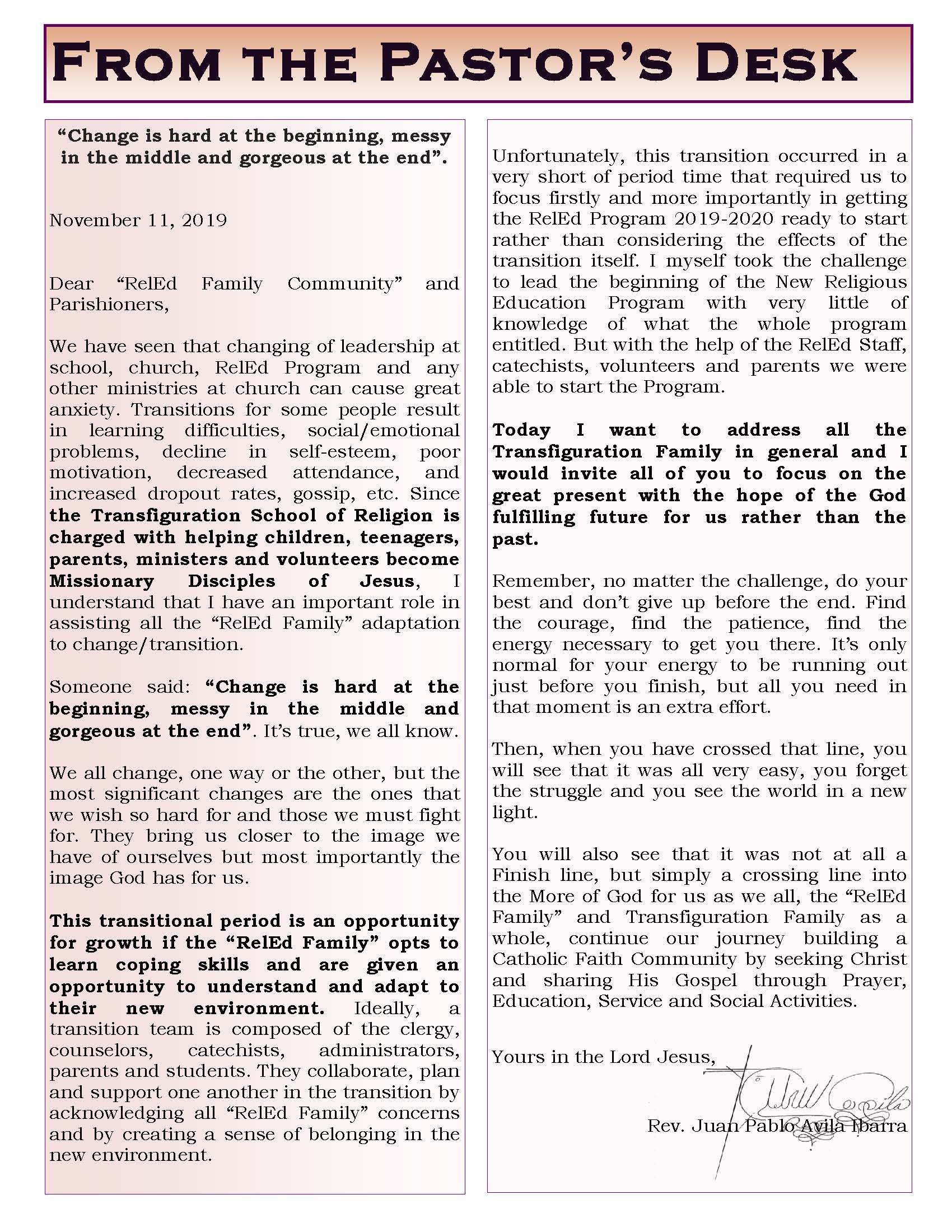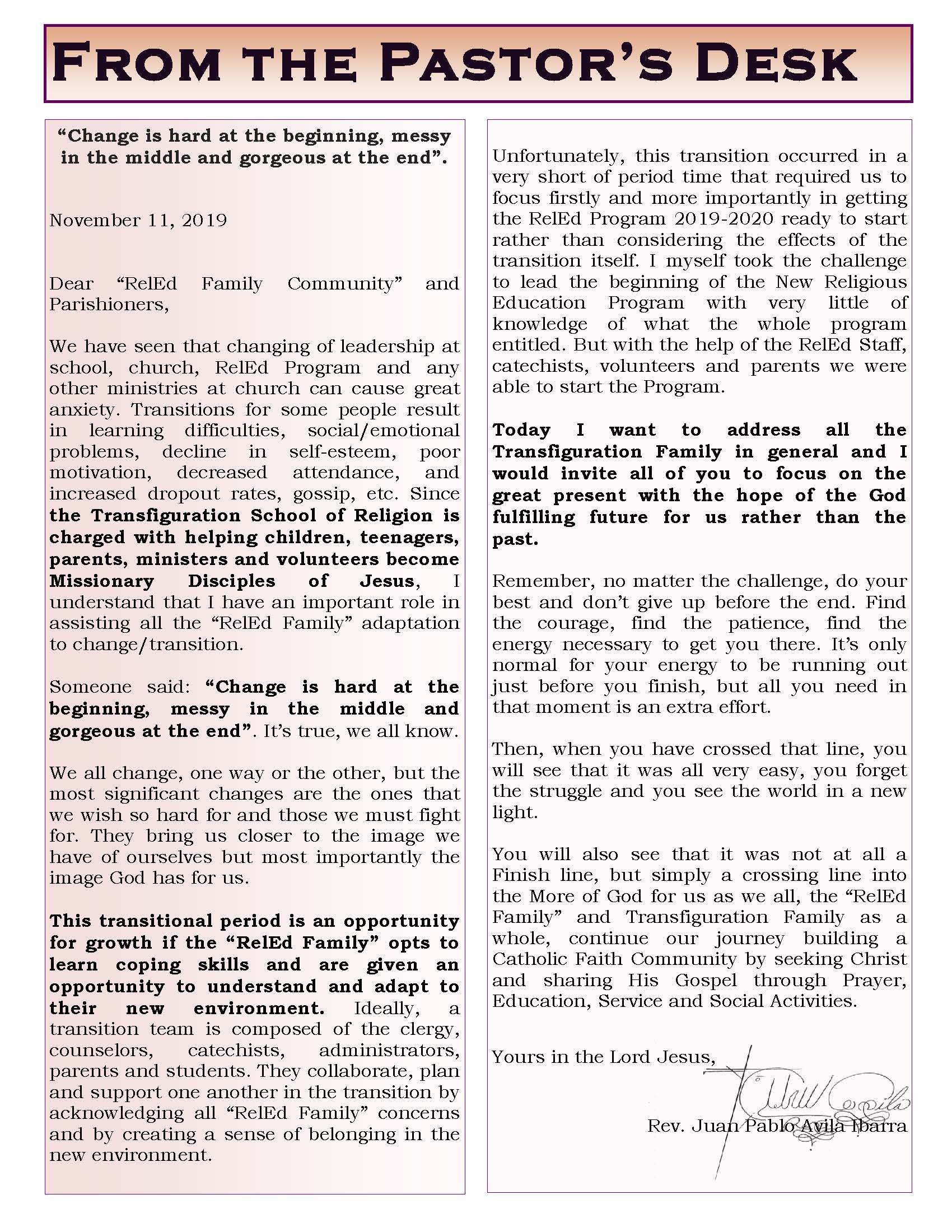 Important communication from Fr. Juan Pablo
Read more...
---
PRAYER
Celebrating Our Faith More Joyfully
EDUCATION
Learning Our Faith More Deeply
SERVICE
Sharing Our Faith More Intentionally
SOCIAL
Living Our Faith More Lively