Lord, it is wonderful
for us to be here…
–Matthew 17:4
Welcome to Transfiguration!
Transfiguration Parish is a people called to build a Catholic
Faith Community by seeking Christ and sharing His Gospel
through Prayer, Education, Service and Social Activities.
SUNDAY LITURGIES
All traditional Liturgies are suspended until further notice >>
MORE
Sundays beginning May 22, 2020:
10:00am Virtual Mass from Transfiguration Church — Click on Facebook link at bottom of page.
TUE*, WED, THU*, FRI
8:00am Mass (English; *no homily)
8:00am Communion Service (English)
Student Masses: Thursday at 9:15am
(School months only)
WEEKLY BULLETIN>
CATHOLIC LINKS & RESOURCES>
BE PART OF OUR FAMILY
Register>
SUPPORT GOD'S MISSION
Give Central>
Join us online this Sunday (April 5, 2020) at 10am as we will broadcast the Mass from Transfiguration. Visit our Facebook page https://www.facebook.com/TransfigurationParishWauconda/ (You do not need a facebook account to view our main page).
Read more...
---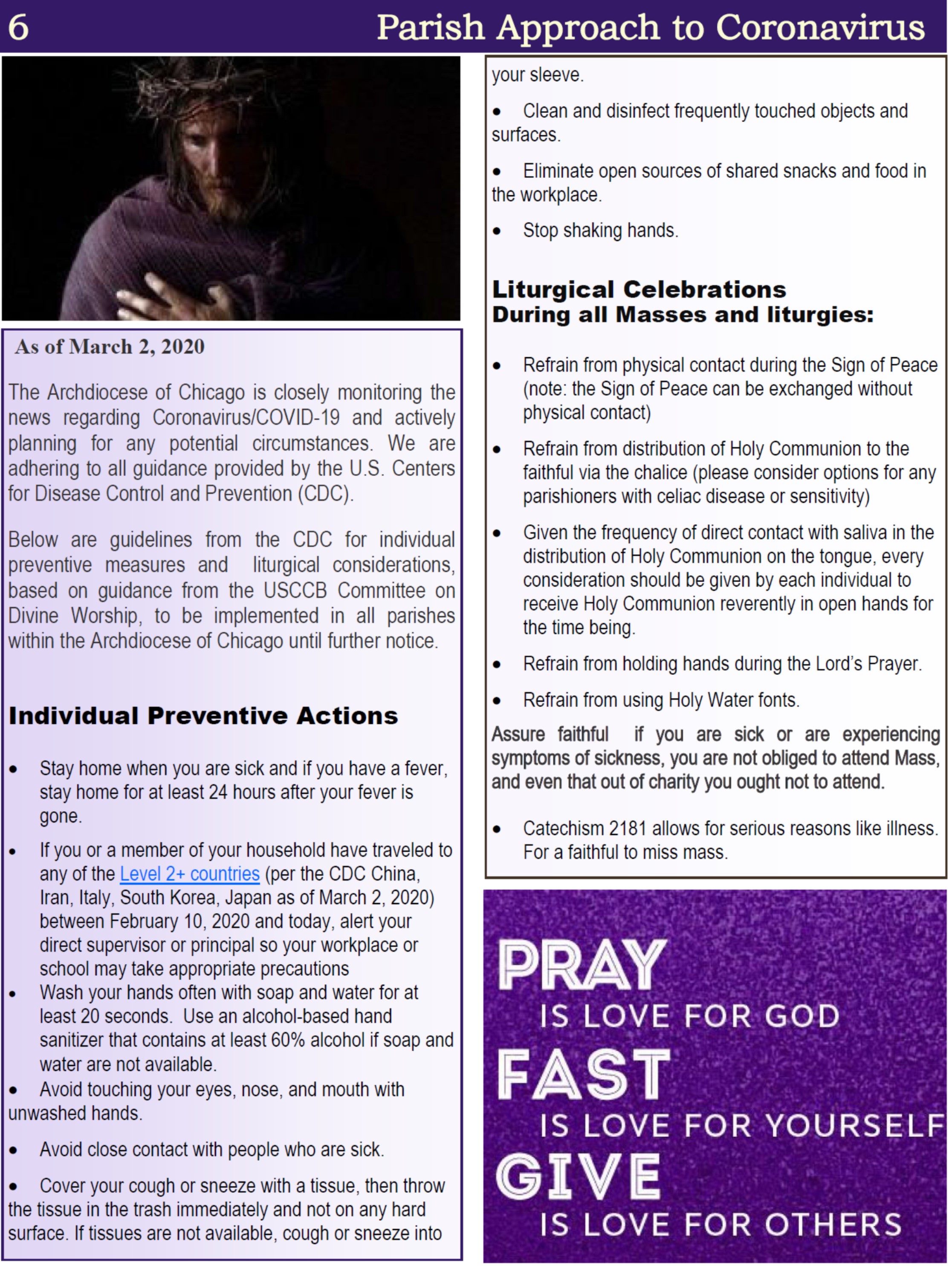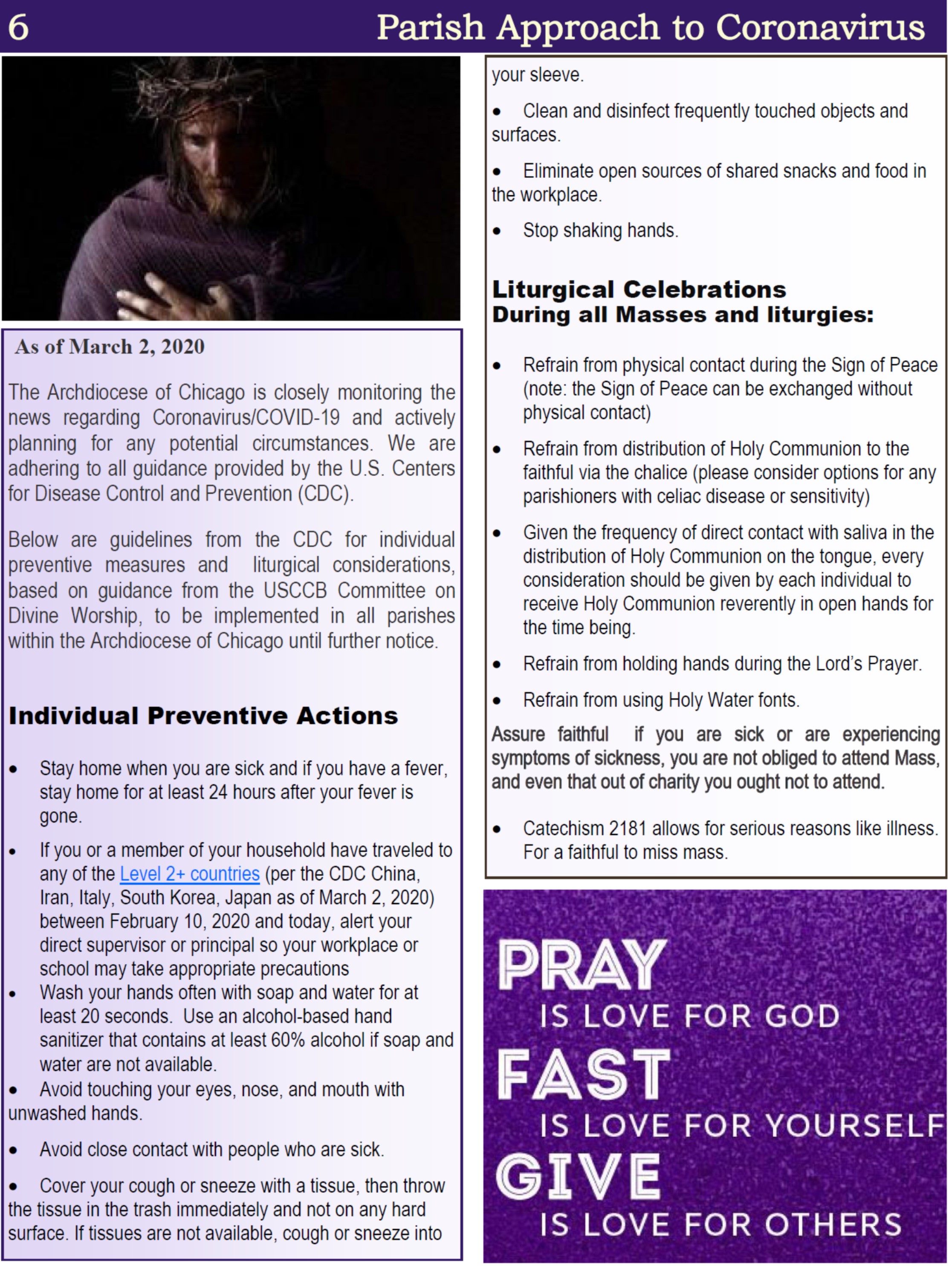 Read more...
---
PRAYER
Celebrating Our Faith More Joyfully
EDUCATION
Learning Our Faith More Deeply
SERVICE
Sharing Our Faith More Intentionally
SOCIAL
Living Our Faith More Lively