The School of Religion 2020/2021 registration is now open until August 31, 2020. Visit the School of Religion page for welcome letter and registration form. Thank you.
****************************************
Las inscripciones de la Escuela de Religión 2020/2021 están abiertas hasta el 31 de agosto de 2020. Visite la página de la Escuela de Religión para obtener una carta de bienvenida y un formulario de inscripción. Muchas gracias.
Read more...
---
Thank you for all who have participated or will do so. On the Feast Day of Our Lady of Fatima, we share in a virtual May Crowning at Transfiguration from our Facebook Page. We share the rosary and ask Mary for protection & intercession in our world today.
Pray the Rosary at our Virtual May Crowning on Facebook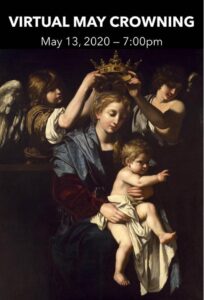 Read more...
---
Please join us for the Celebration of the Holy Mass, on Sunday at 10am, as we will broadcast the Mass from Transfiguration from our Facebook page
https://www.facebook.com/TransfigurationParishWauconda/
(You do not need a facebook account to view our main page). While we can't be together in person at this time, we can still worship and pray together from our own homes as a community and Parish Family. God bless you!
Read more...
---
A statement of your donations can be requested by sending an email to Parish@transfigurationwauconda.com or by calling (847) 526-2400 and ask to be added on the list. For both types of responses, please include your name a phone number, if possible your parish ID (Envelope) number and current address. Statements will be sent only to those requesting one.
Read more...
---
Enroll your child NOW for the 2020-2021 academic year. Inquire today to Save-a-Seat, learn about the Tax Credit and Financial Assistance Scholarships are available. Contact Nicole Vasels at 847-526-6311.
Read more...
---

That we may see the work of the Annual Catholic Appeal as an opportunity to extend our love and service to our parish, our community, and the world.
Read more...
---
Dear Parishioners, Welcome to our website. It is a place where we can meet to grow and share our Catholic Faith with our community. Let us stick together, love each other, and together, look to Jesus in prayer! — Rev JaPi
Read more...
---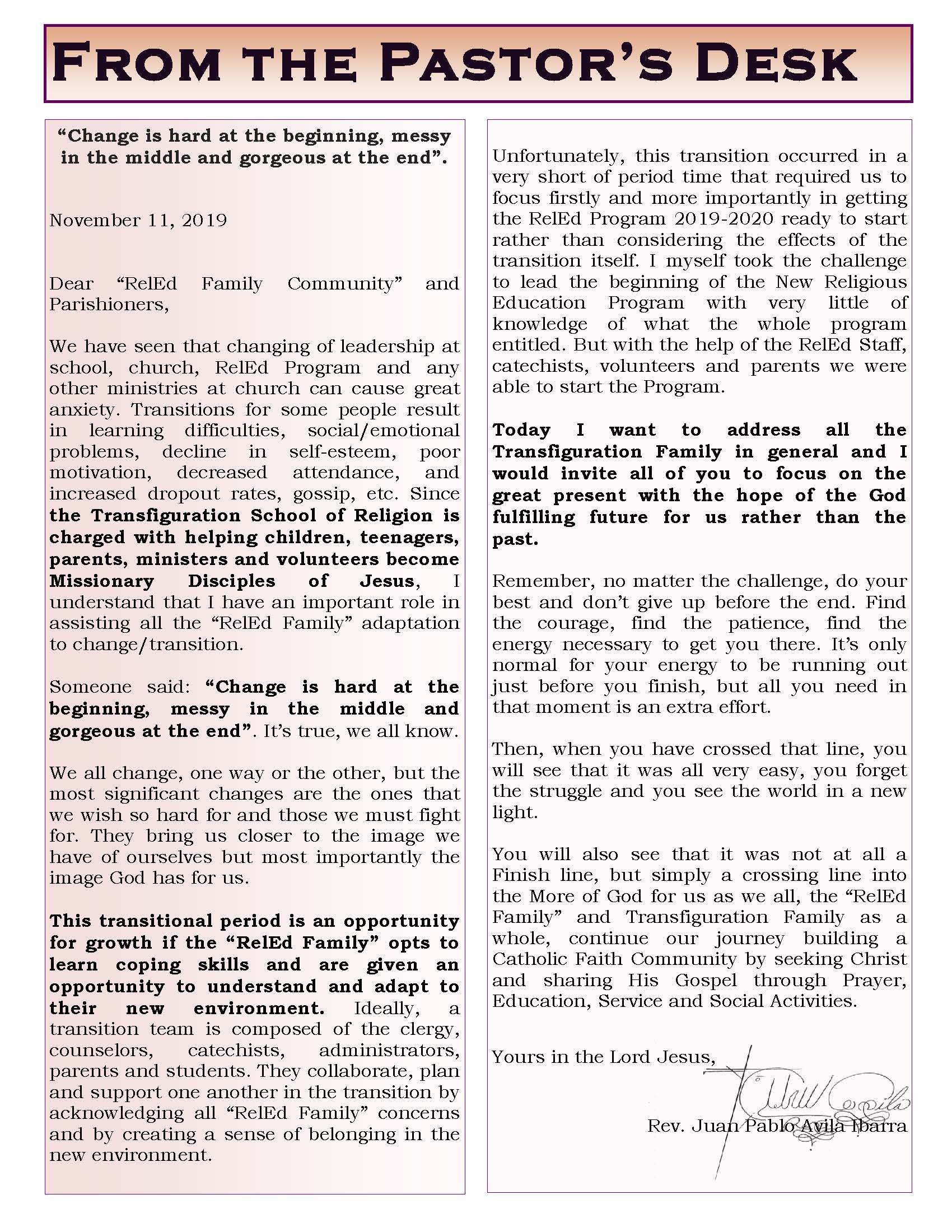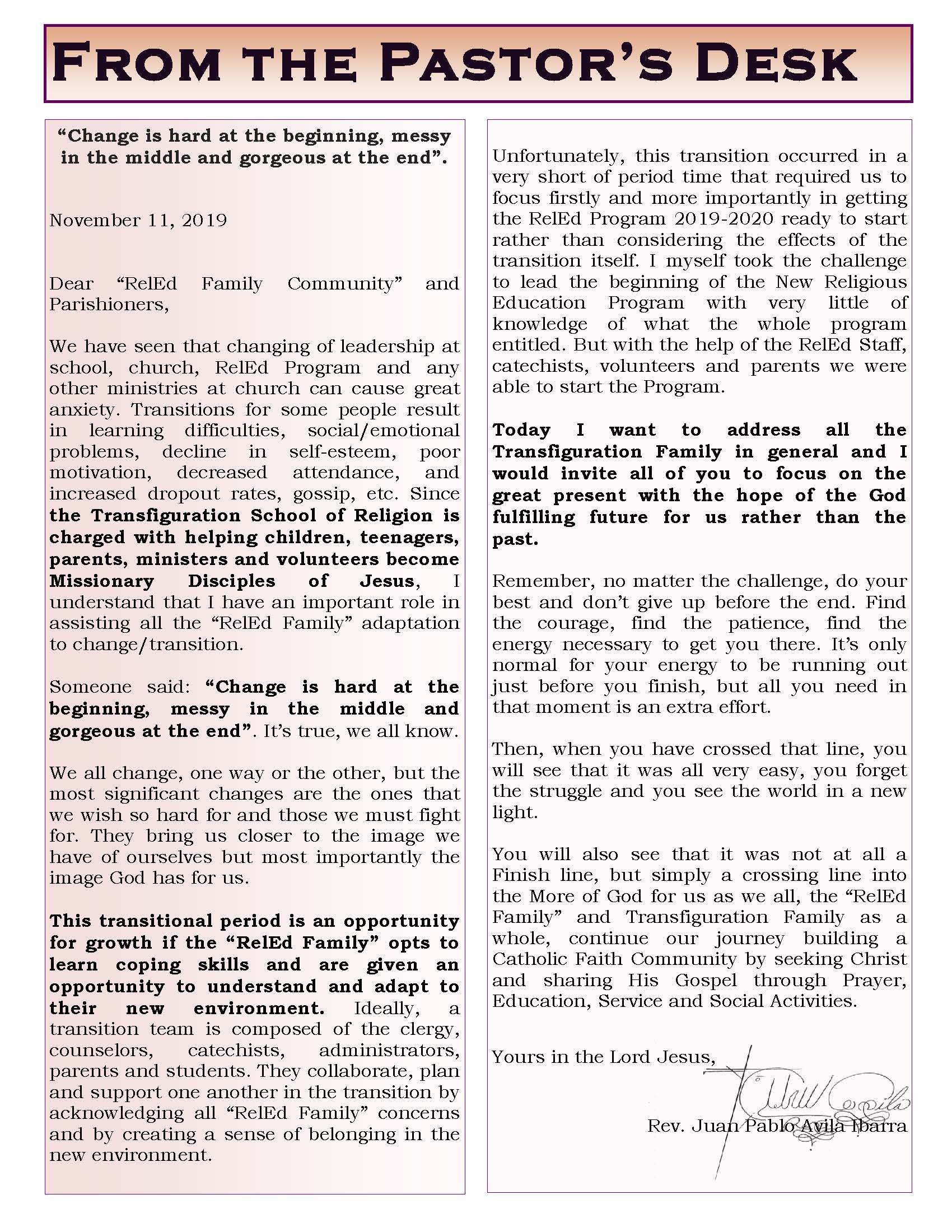 Important communication from Fr. Juan Pablo
Read more...
---