Join us online this Sunday (April 5, 2020) at 10am as we will broadcast the Mass from Transfiguration. Visit our Facebook page https://www.facebook.com/TransfigurationParishWauconda/ (You do not need a facebook account to view our main page).
Read more...
---
A statement of your donations can be requested by sending an email to Parish@transfigurationwauconda.com or by calling (847) 526-2400 and ask to be added on the list. For both types of responses, please include your name a phone number, if possible your parish ID (Envelope) number and current address. Statements will be sent only to those requesting one.
Read more...
---
Fridays during Lent are obligatory days of abstinence. For members of the Latin Catholic Church, the norms on fasting are obligatory from age 18 until age 59. When fasting, a person is permitted to eat one full meal, as well as two smaller meals that together are not equal to a full meal. The norms concerning abstinence from meat are binding upon members of the Latin Catholic Church from age 14 onward.
Read more...
---
Enroll your child NOW for the 2020-2021 academic year. Inquire today to Save-a-Seat, learn about the Tax Credit and Financial Assistance Scholarships are available. Contact Nicole Vasels at 847-526-6311.
Read more...
---

That we may see the work of the Annual Catholic Appeal as an opportunity to extend our love and service to our parish, our community, and the world.
Read more...
---
Dear Parishioners, Welcome to our website. It is a place where we can meet to grow and share our Catholic Faith with our community. Let us stick together, love each other, and together, look to Jesus in prayer! — Rev JaPi
Read more...
---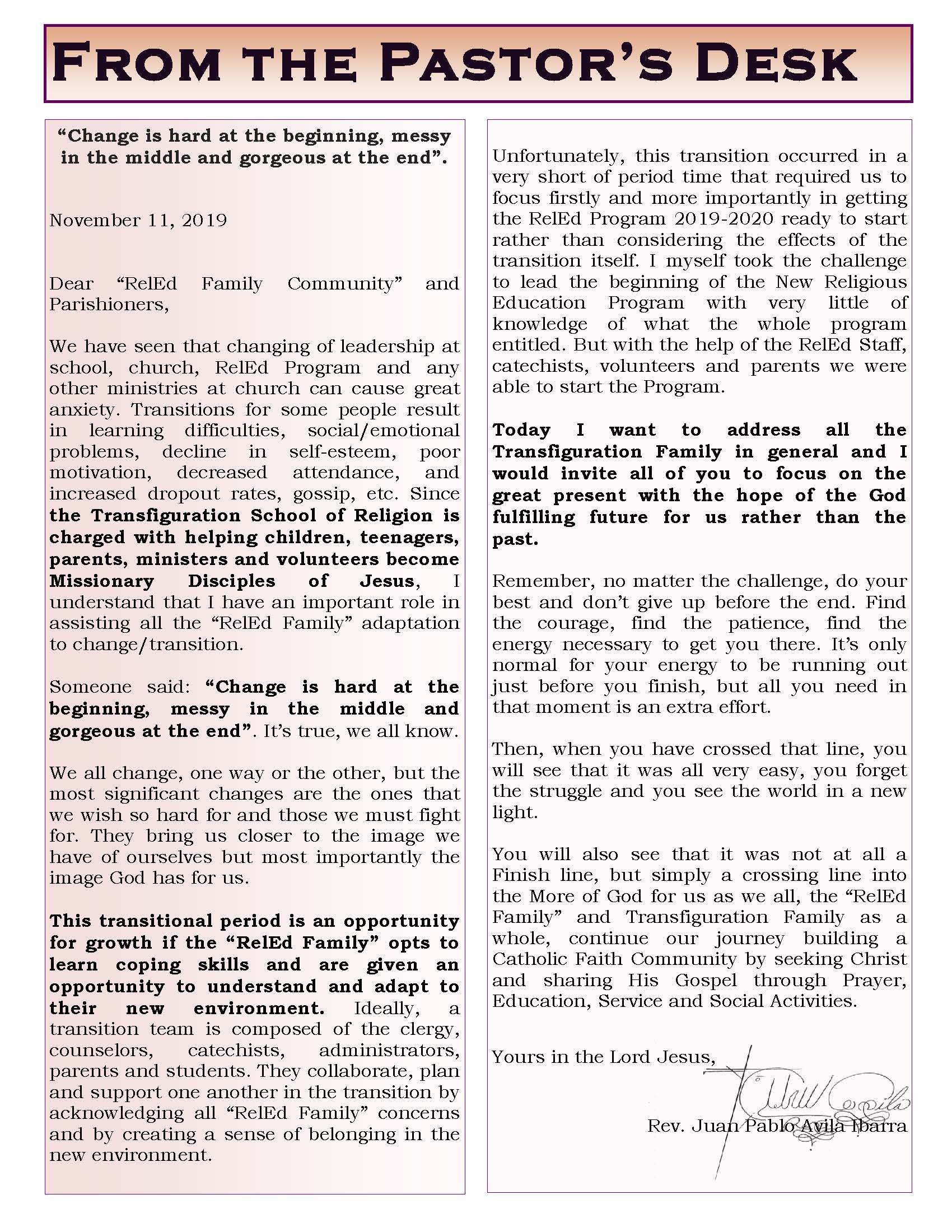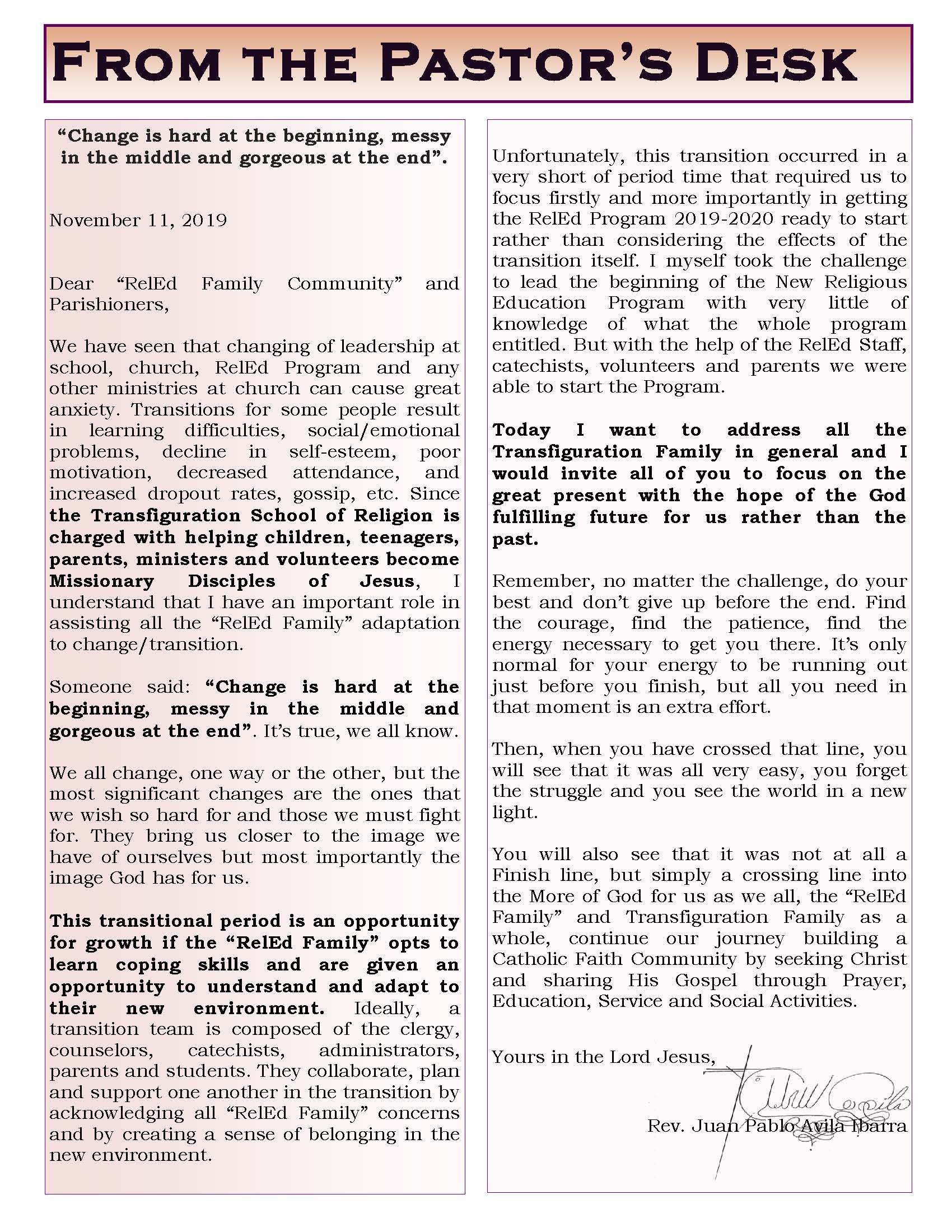 Important communication from Fr. Juan Pablo
Read more...
---