ABOUT TRANSFIGURATION PARISH
MINISTRY LISTING>
LIGHT OF THE WORLD: LOTW JOURNEY WEEKEND
HISTORY OF TRANSFIGURATION>
PARISH LENTEN MISSION>
STORY OF THE STAINED GLASS WINDOWS>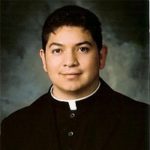 Rev. Juan Pablo Avila Ibarra
Pastor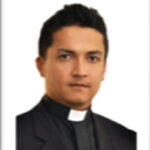 Rev. Javier Alexander Garcia Vasquez
Associate Pastor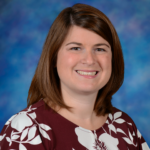 Tammy Kleckner
Frassati Catholic Academy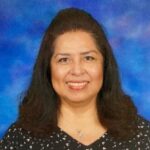 Magdalena Gonzalez
Director of Religious Education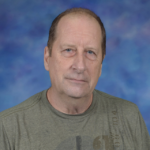 Kevin Brown
Security/Maintenance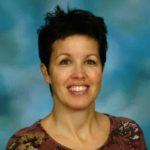 Camie Kwasigroch
Business Manager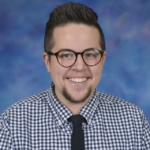 Chris O'Brien Director of Liturgy & Music Ministry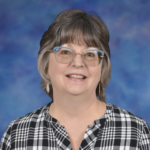 Kathie Blaszak
Parish Secretary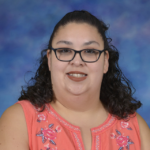 Laura Lugo
PARISH OFFICE
Hours: Monday through Friday, 9 am-12 pm and 1 pm-5 pm. Office closed during lunch.
Phone: 847.526.2400
Facsimile: 847.526.2961
transfiguration-mill@archchicago.org
FRASSATI CATHOLIC ACADEMY
Elementary & Middle School
Website: frassaticatholicacademy.org Wauconda Campus Phone: 847.526.6311 Wauconda Campus Facsimile: 847.526.2961
lschwabe@frassaticatholicacademy.org
–Tammy Kleckner, Principal ext 500
–tkleckner@frassaticatholicacademy.org
TRANSFIGURATION SCHOOL OF RELIGION
Phone: 847.526.6400
RelEd@transfigurationwauconda.com
Magdalena Gonzalez, DRE ext 239
RelEd Secretary ext 238
CLERGY
Rev. Juan Pablo Avila Ibarra, Pastor
javila@archchicago.org
Rev. Javier Alexander Garcia Vasquez, Associate Pastor
jgarciavasquez@archchicago.org
DEACON COUPLES
847-487-9312 Dc José & Tomasa Mancilla
630-631-4002 Dc Christopher & Joanna
Fisher
NON-CLERGY
847-526-2400 Laura Lugo, Administrative Asst. to Pastor and Parish Office x221
847-526-2400 Kathleen Blaszak, Parish Secretary x245
847-526-2400 Camie Kwasigroch, Business Manager x234
847-526-7101 Mary Ann and Jim Fijalkiewicz, Ministry of Care
847-526-2400 Vicky Peloquin, RCIA
847-526-2400 Position Open, Coordinator Youth Ministry
847-526-2400 Laura Lugo, Bulletin Editor x221 OR bulletin@ transfigurationwauconda.com
GETTING LOUD!!!
CHECK IN into Transfiguration and tell your Facebook friends that you are worshiping with us.
To check into Transfiguration:
Scroll the top of your News Feed and tap What's on your mind?
Write something nice about your Parish, then
Tap Check In
Tap Transfiguration Church
Tap Post
Contact us by phone or by email form to schedule a registration appointment. We love to meet new people and would love to give you a personal tour of our parish and share information on the many faith growing and community building opportunities for you at Transfiguration Parish. We're glad you're here!