Learning our Faith more Deeply
Catholic educational resources for lifelong Christian faith/spiritual formation at Transfiguration Parish.
Over the centuries God has called prophets to bring His words and instructions to His people. The ministries at Transfiguration that are responsible for continuing this call to instruct God's people are therefore called Prophetic Ministries.
The Prophetic Ministries at Transfiguration include:
Religious Education (includes First Communion and Confirmation preparation in English and Spanish and

Vacation Bible School

)
Adult Education Program (under development)
Active Minister ongoing faith programs (under development)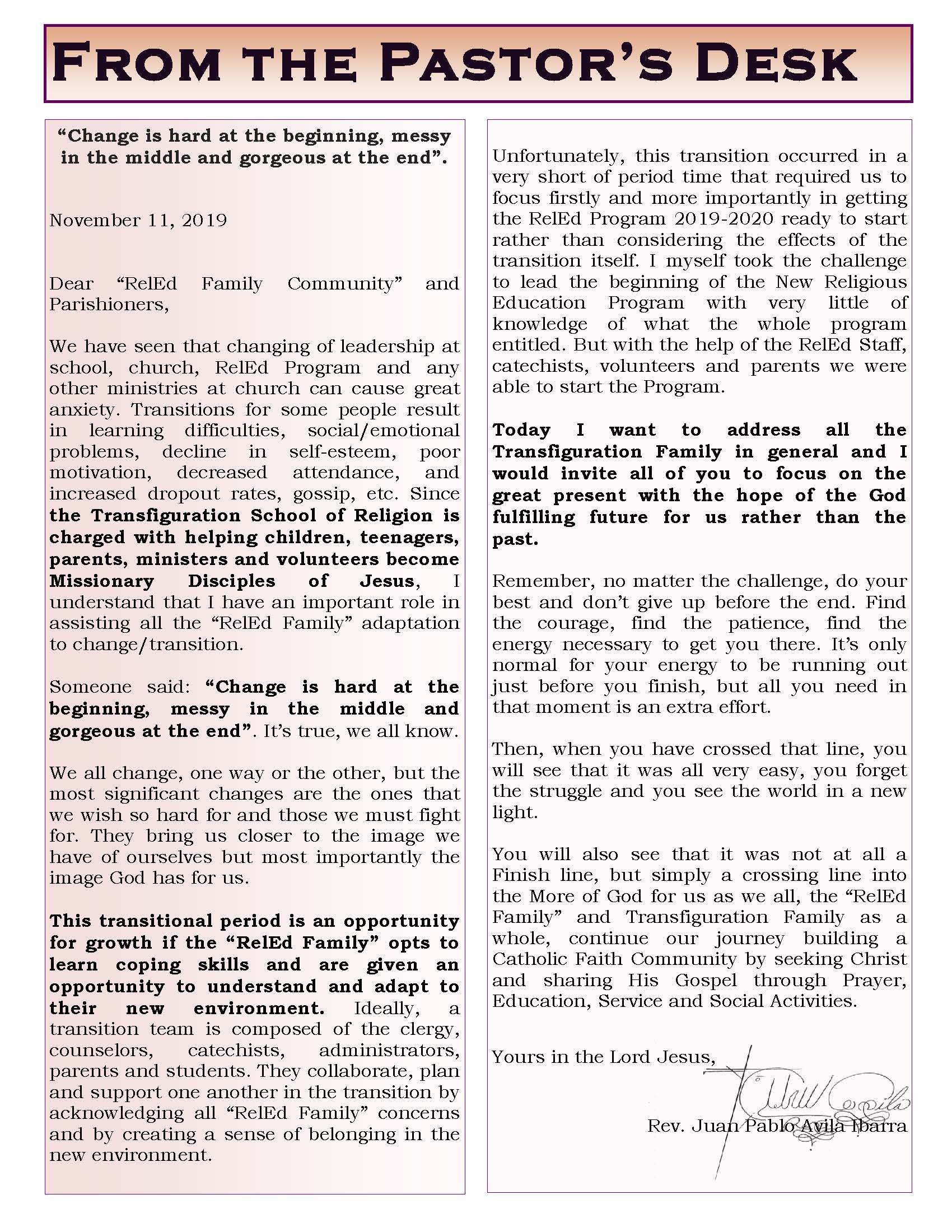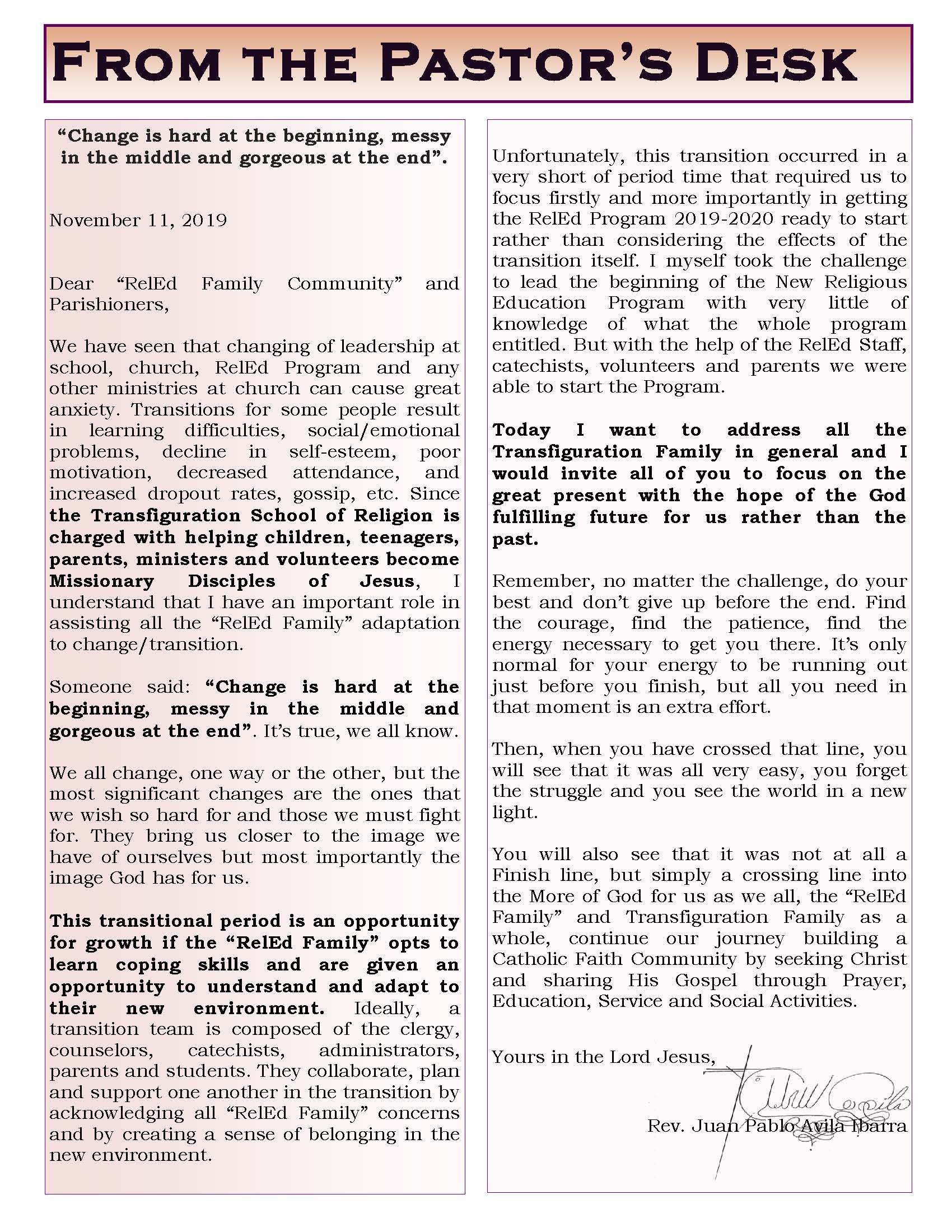 Important communication from Fr. Juan Pablo
Read more...
---