Catechists DO NOT need to be teachers. They DO NOT need to be theologians. They DO NOT even need to be a "church lady" (or man). They DO NOT need to have all the answers. Catechists DO need to love Jesus Christ. They MUST want to share their faith with children. They MUST be prepared to have their own faith and love grow.
The School of Religion is looking for English speaking catechists on Wednesday afternoon/evening and Sunday mornings. Catechists are able to waive a portion of the Religious Education tuition for their children or grandchildren. We provide lesson guides, mentoring, support and instruction both in person or online. If you feel you are being called, please call Mary at 847-526-6400 x 239. We have been praying for you to join us.
Read more...
---
Effective immediately—the Parish Offices will be open Monday—Friday from 9 am—noon and 1 pm—5 pm. The office will be closed during the lunch hour. Evening hours have been suspended. School of Religion office hours are by appointment—call 847-526-6400 x 238 in advance. Frassati Catholic Academy office will be open Monday-Friday from 8 am to 3:30 pm. Please schedule accordingly.
Read more...
---
The school year has begun! Please observe the parking restrictions on the school side of Mill Street. No parking from 8 am -4 pm on school days.
Read more...
---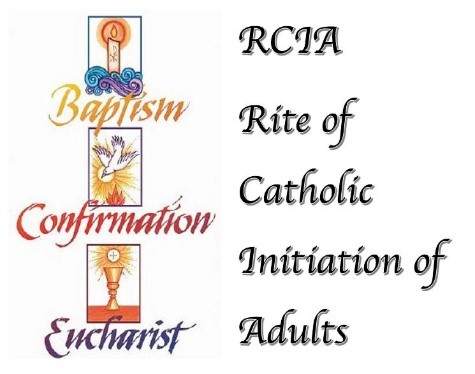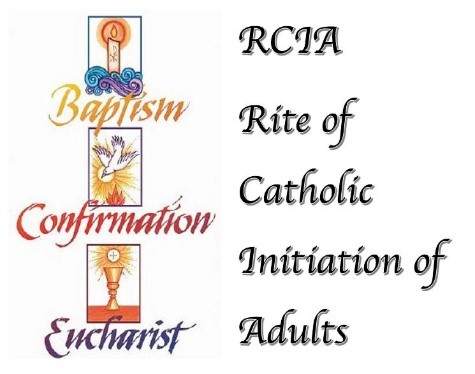 The journey begins in September and continues through May each Sunday after 10:00 a.m. Mass (10:30 a.m. to 12:30 p.m.) in the Parish Offices.
What is RCIA?>>
Parishioners…prayerfully consider becoming part of the RCIA Team as a sponsor, catechist, or to assist with hospitality. Call Vicki Peloquin (847) 997-7350 if you are interested.
Read more...
---
Read more...
---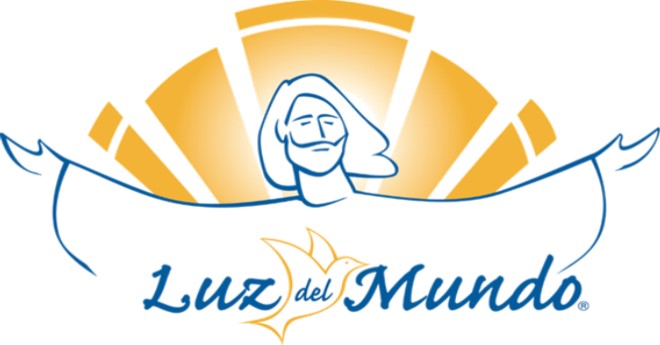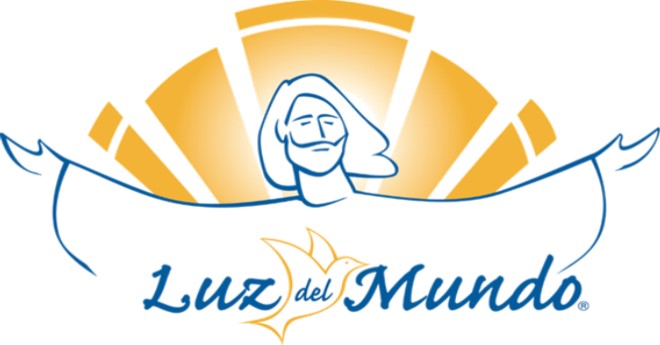 Read more...
---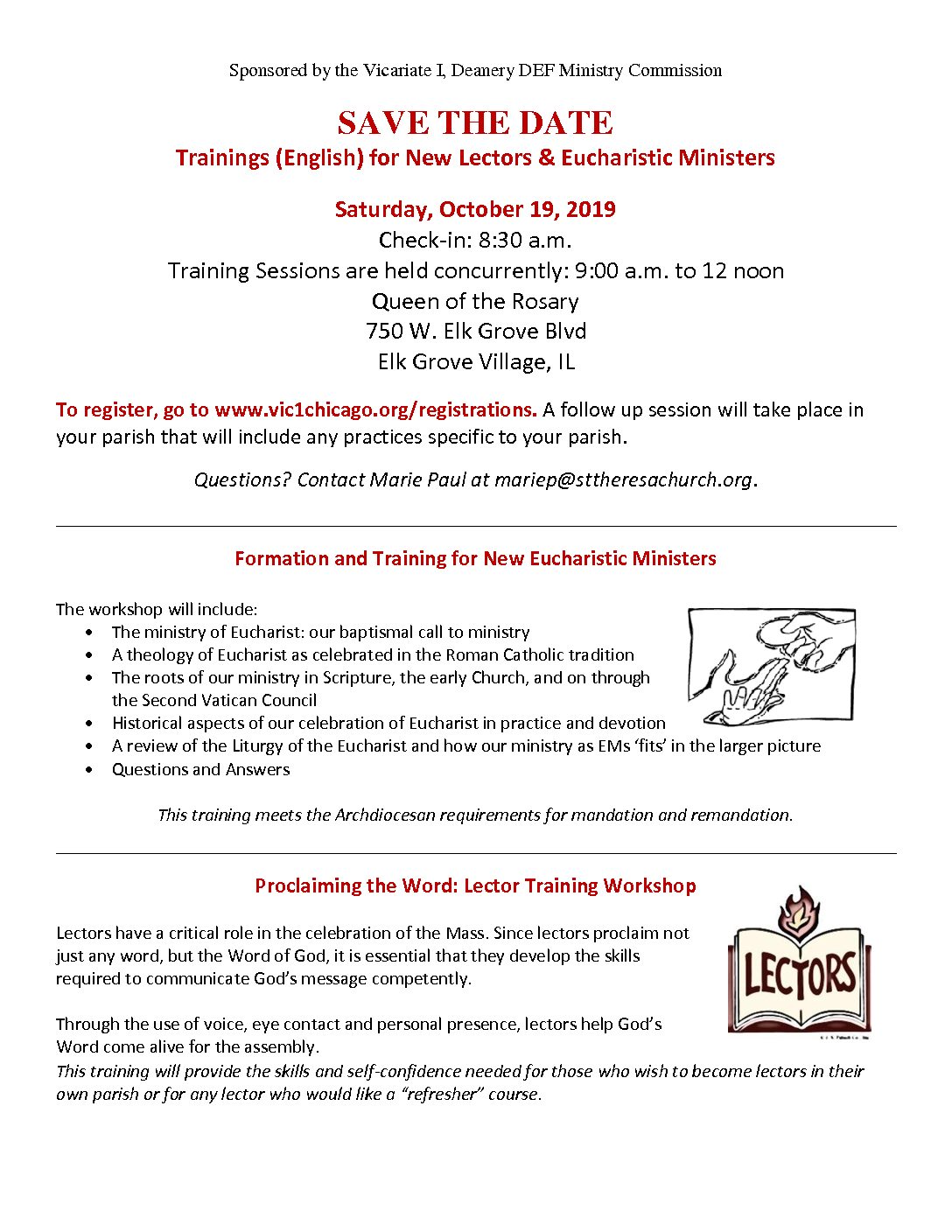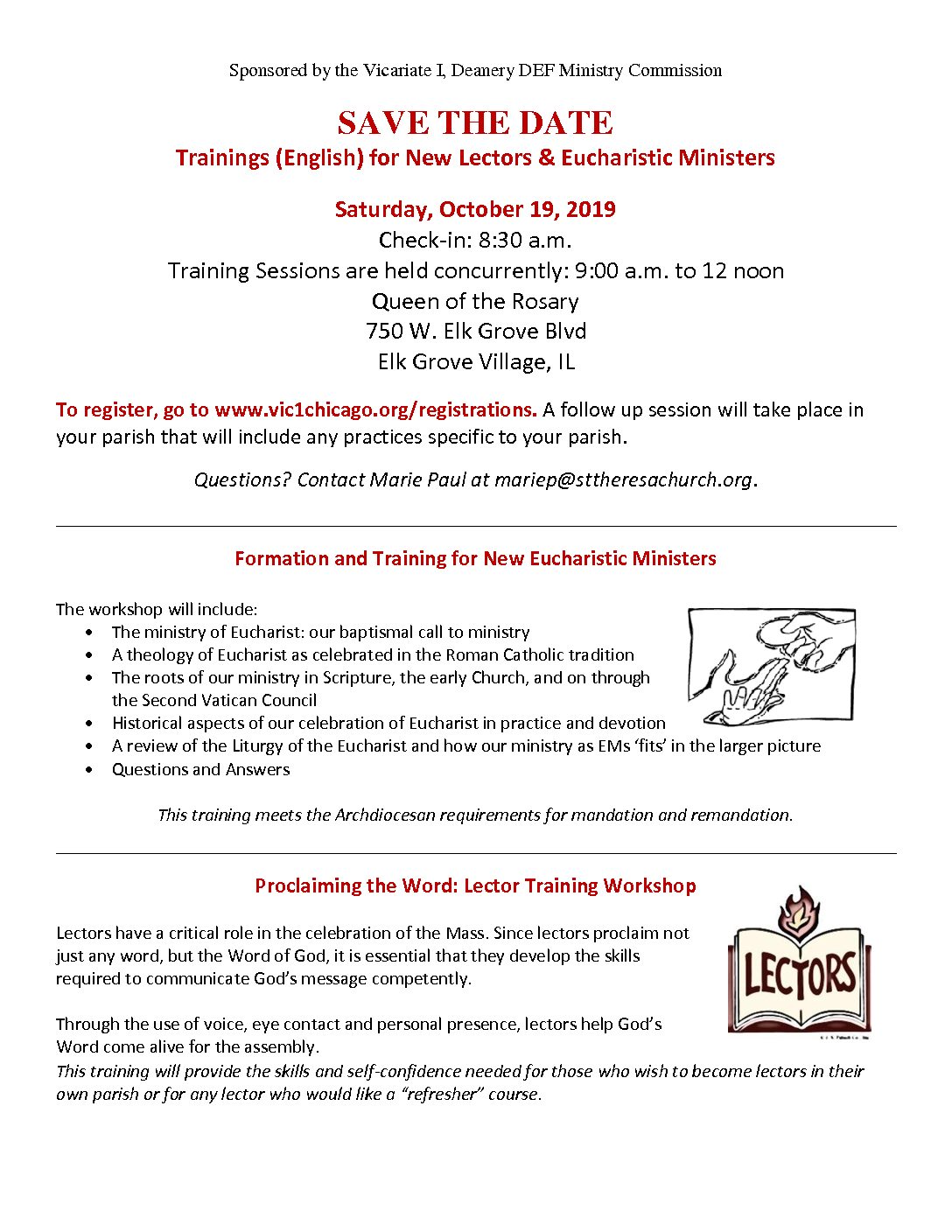 Send an email to Chris O'Brien at chrisobrientransfig@gmail.com if you plan on attending
Read more...
---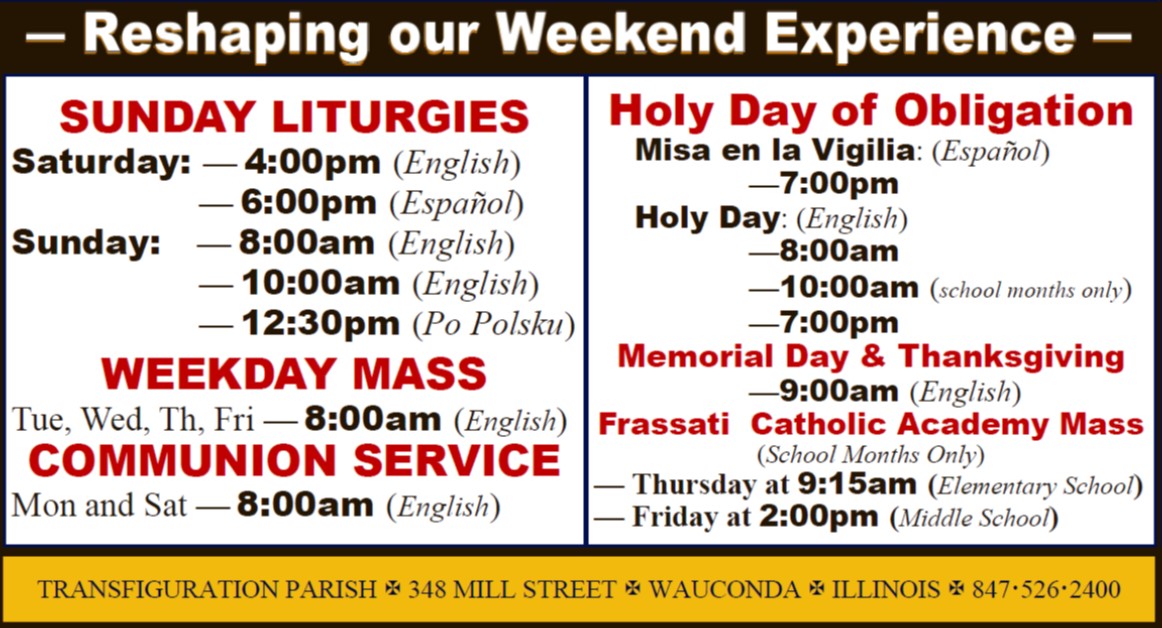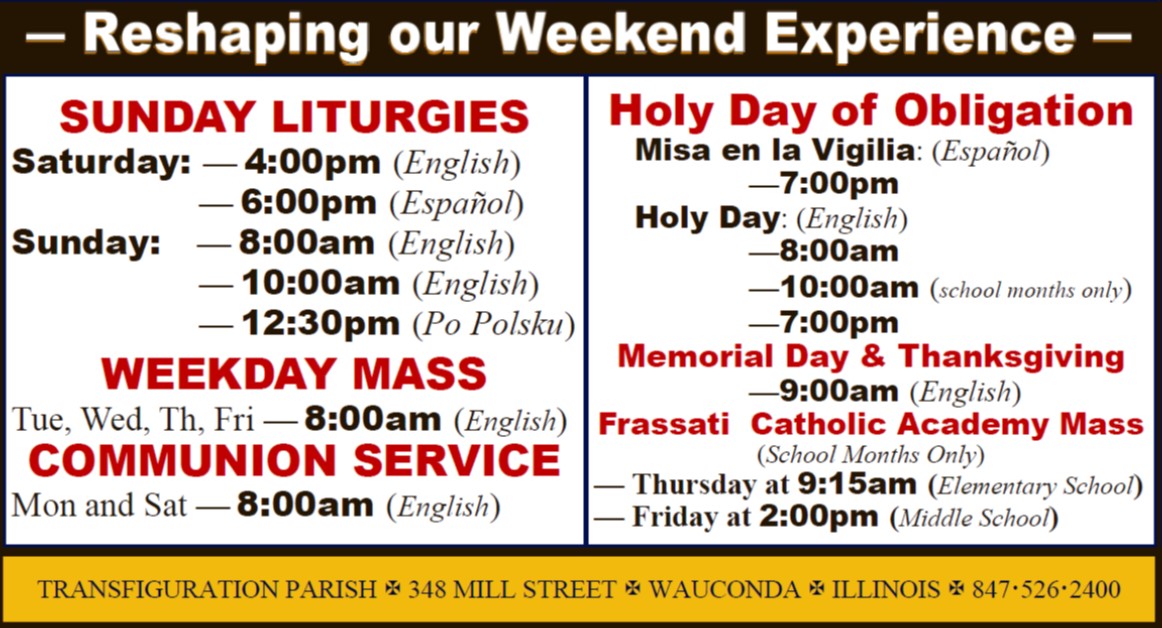 New Mass Schedule effective the weekend of July 13/14.
Please note: Mass intentions that have been requested for Saturday 5:00 pm Mass will be moved to 4:00 pm and 6:30 pm intentions to 6:00 pm. Sunday Mass intentions for 7:30 am have been moved to 8:00 am, and 9:00 am and 11:00 am intentions to 10:00 am. Please contact the parish office if you have any questions.
Read more...
---
For the past 2-3 years the church bathrooms have had numerous and serious issues that needed our attention. We recently received some very generous bequests and several parishioner donations and used $39,000 of our To Teach Who Christ Is money donated by you, our parishioners.
Read more...
---
Enroll your child NOW for the 2019-2020 academic year. Inquire today to Save-a-Seat, learn about the Tax Credit and Financial Assistance Scholarships are available. Contact Nicole Vasels at 847-526-6311.
Read more...
---