Take a silent stand for life on Respect Life Sunday. Meet in front of Church at 1:50 pm. Life Chain begins at 2:00 pm to 3:00 pm on the sidewalk of the Church along Route 176. Rain or shine!
Read more...
---
Thank you for all who have participated or will do so. On the Feast Day of Our Lady of Fatima, we share in a virtual May Crowning at Transfiguration from our Facebook Page. We share the rosary and ask Mary for protection & intercession in our world today.
Pray the Rosary at our Virtual May Crowning on Facebook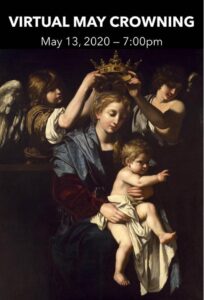 Read more...
---