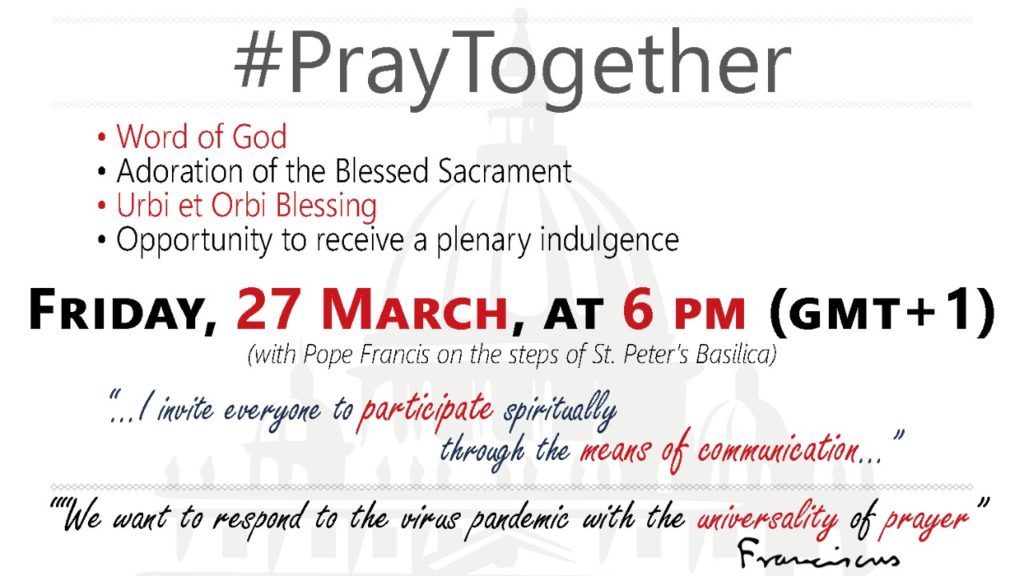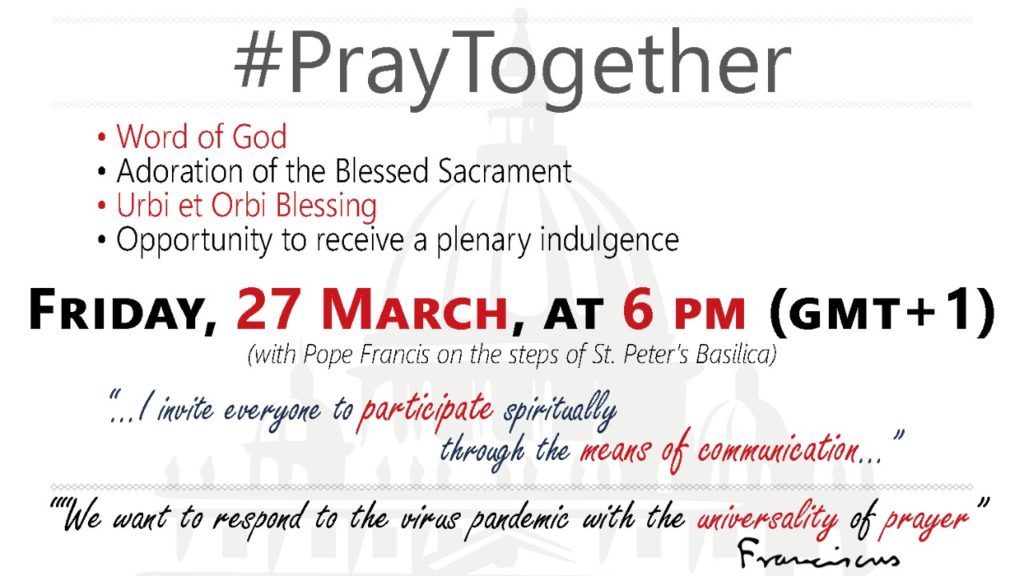 Friday, March 27th at 12 PM (CDT), POPE FRANCIS will deliver an Urbi et Orbi (a special apostolic blessing). All the faithful around the world are invited to view the live broadcast streamed on the @VaticanNews website,
http://vaticannews.va.
PLENARY INDULGENCE
The prescribed work:
* United spiritually through the media to the Pope's special prayer and blessing on Friday, March 27
* The recitation of the Holy Rosary
* The pious practice of the Way of the Cross
* Or some other form of devotion, such as reciting the Creed, the Lord's Prayer or a pious invocation to the Blessed Virgin Mary
__________
The usual conditions:
* A spirit detached from sin
* Sacramental confession (as soon as possible)
* Eucharistic communion (as soon as possible)
* Prayer for the Holy Father's intentions
Read more...
---