Lord, it is wonderful
for us to be here…
–Matthew 17:4
Welcome to Transfiguration!
Transfiguration Parish is a people called to build a Catholic
Faith Community by seeking Christ and sharing His Gospel
through Prayer, Education, Service and Social Activities.
Friday, 8am

(mask mandatory)

,
Saturday, 4pm in English, 6pm en Español,
Sunday 8 & 10am in English and
Sunday 1pm in Polish

JOIN US on Facebook for
10:00am Virtual Sunday Mass from Transfiguration Church.
I rejoiced when I heard them say, "Let us go up to the house of
the Lord!
— Psalm 122

Would you like to receive email and/or text notifications of parish activity?
WEEKLY BULLETIN>
CATHOLIC LINKS & RESOURCES>
BE PART OF OUR FAMILY
Register>
SUPPORT GOD'S MISSION
Give Central>
MARK YOUR CALENDAR – OPPORTUNITIES – ANNOUNCEMENTS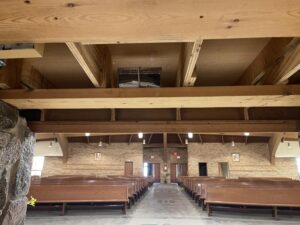 The names of our loved ones have already been placed in the altar of our parish. Every mass celebrated in this church will be offered for the eternal rest of all of them. —May their souls and the souls of all the faithful departed, through the mercy of God, rest in peace. Amen.
Ya hemos colocado los nombres de nuestros seres queridos en el altar de nuestra parroquia. Cada misa que se celebre en esta iglesia será ofrecida por el descanso eterno de todas ellas. —Dales, Señor, el descanso eterno. Y brille para ellos la luz perpetua. Y que las almas de todos los fieles difuntos, por la misericordia de Dios, descansen en paz. Amén.
Na ołtarzu naszej parafii umieściliśmy już imiona naszych bliskich. Każda msza celebrowana w tym kościele będzie ofiarowana za wieczny odpoczynek wszystkich z nich. (Google translation) —Wieczny odpoczynek racz im dać, Panie, a światłość wiekuista niechaj im świeci. Niech odpoczywają w pokoju. Amen
Read more...
---

We know that life can be challenging and the only thing that may help to get you back to center is Prayer. We believe very strongly in the power of Prayer. This belief and knowing comes from seeing or hearing about the many demonstrations or testimonies in the lives of people around the world.
At the end of weekend Masses the Transfiguration Ministry of Prayer will be in the front of the Church to pray for you or someone you love and care for.
Please know that each Minister of Transfiguration Ministry of Prayer commits to holding your intentions in the light of Christ, standing in Truth, Principle and Love. Prayer is the tool we use to know the truth. It is not about begging or pleading for something to happen to change the conditions in life. It is about aligning ourselves with the all good of God that surrounds us at all times. Every request we receive is treated with love, compassion, respect and dignity.
Read more...
---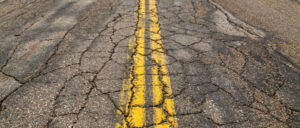 Dear Parishioners,
Our 2 parking lots are in bad condition. The one across from the school needs sealing and striping. The church lot, however, needs some major repairs and then sealing and striping. We would like to use $66,000 of our To Teach Who Christ money. This repair was not listed in our original case statement and therefore we are required to publish this in our bulletin for 2 weeks according to the Archdiocese policy.
We are in the process of getting final bids, however, the estimated cost for both lots is $80,000. Any donations you can make to cover the additional $14,000 would be greatly appreciated. Thank you for all you do for our parish!
Read more...
---
PRAYER
Celebrating Our Faith More Joyfully
EDUCATION
Learning Our Faith More Deeply
SERVICE
Sharing Our Faith More Intentionally
SOCIAL
Living Our Faith More Lively